Karachi: Police arrest 14 suspects in different actions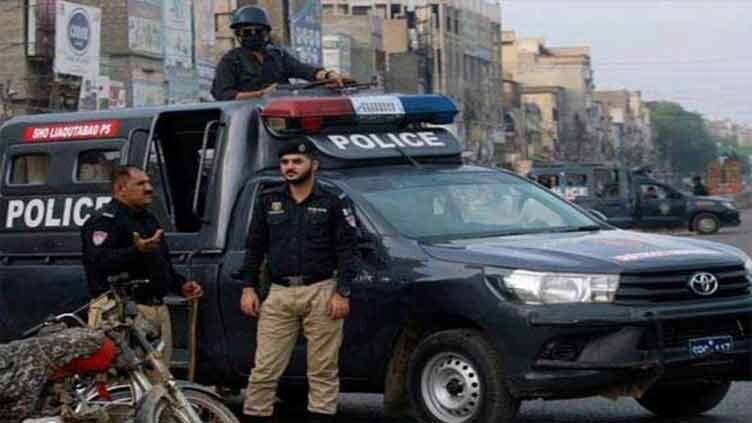 Crime
Two were arrested from Awami Colony, two from Jamali Bridge, and 10 from Lines Area
KARACHI (Dunya News) - The police detained 14 accused in three different areas of the provincial capital on Tuesday. Among the arrested were four who were injured during two encounters.
An encounter took place in Awami Colony area of Karachi that led to the arrest of Zohaib and Ashfaq, police told Dunya News. An ammunition and a motorbike were recovered from the arrested accused who were detained by the police in an injured condition
In another incident near Super highway Jamali Bridge, two injured robbers were arrested and were shifted to a hospital for medical treatment. Police sezied a motorcycle and weapons from the accused.
On the other hand, the Karachi police and Rangers also conducted targeted snap checking in Lines Area of Nizami Road. The entry and exit points of the area were kept sealed during the operation and 10 different suspects were detained by the police during the operation.