Two robbers killed in alleged police encounter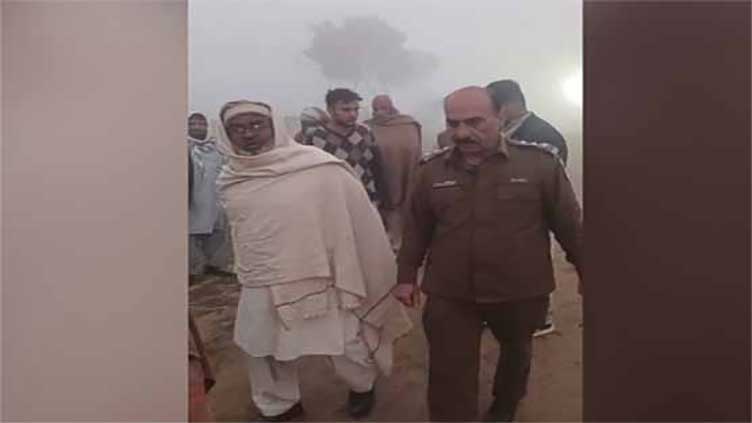 Crime
Two robbers killed in alleged police encounter
SHEIKHUPURA (Dunya News) – Two robbers were killed in a crossfire with the police in Sheikhupura district on Tuesday, police said. A villager was also injured during the crossfire.
According to the Sheikhupura police, four robbers tried to loot a poultry farm in the village Lodhiyan near Sheikhupura when the villagers surrounded them.
As soon as the case was reported, a police contingent went to the crime scene for investigation, the suspects started firing and injured a villager standing nearby.
Police retaliated in the same fashion and managed to kill two suspects. The bodies were shifted for autospies.