ANF arrests two trying to smuggle narcotics to Karachi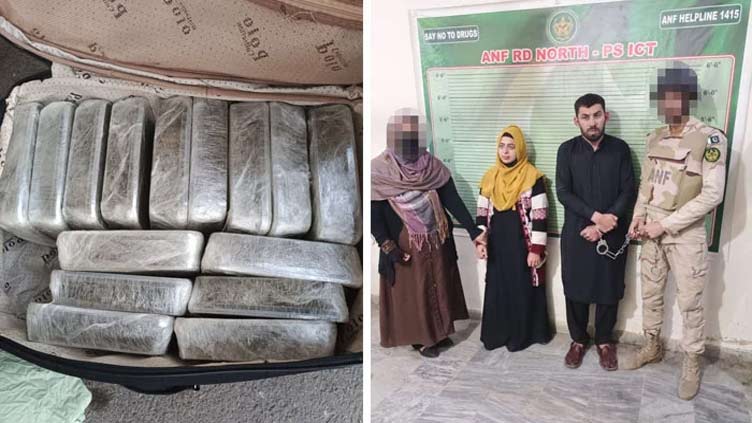 Crime
Officials spotted 4.3kg weed from a woman passenger's bag.
RAWALPINDI (Web Desk) - The Anti-Narcotics Force (ANF) claims to have arrested two persons who attempted to smuggle narcotics to Karachi.
According to a spokesperson, the ANF officials received information that drug traffickers would smuggle narcotics from Rawalpindi to some potential clients in Karachi in connection with the New Year night celebrations. A team was deployed at a private bus terminal in Rawalpindi to identify the suspects and officials spotted 4.3kg weed in a woman passenger's bag. The narcotics was concealed in the food plastic bags, he said.
The spokesperson said the drugs were being supplied to the students of educational institutes. A case had been registered against the peddlers and a probe launched, he added.