CTD captures 12 alleged terrorists in IBOs across Punjab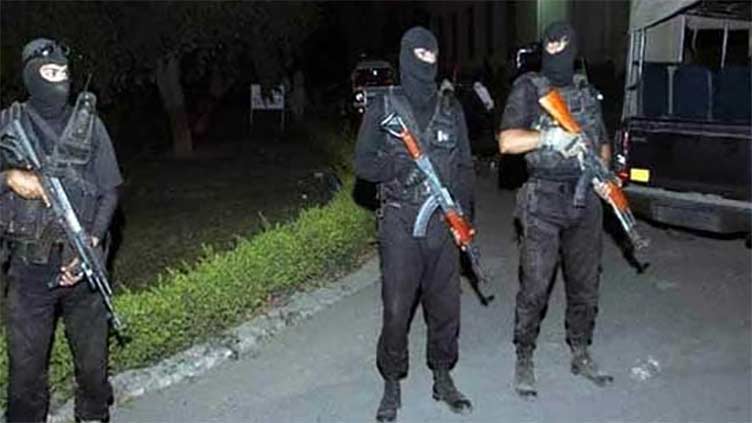 Crime
CTD arrests 12 alleged terrorists in IBOs across Punjab
LAHORE (Dunya News) – The Counter Terrorism Department (CTD) on Saturday arrested 12 alleged terrorists during operations across Punjab.
The CTD spokesperson said the law-enforcement agency conducted operations in several districts including Lahore and arrested 12 alleged terrorists who belonged to proscribed organisations. Those arrested were identified as Muhammad Arif, Zakirullah, Khurram Ali, Awais Khan, Akmal Shahbaz, Jannat Khan, Jalaat Khan, Irfan Khan, Javaid Khan, Baseer Khan, Adam Khan and Zahid Khan.
The official said explosives, electric switch, detonator and weapons were recovered from the arrested suspects, adding that the CTD had filed eight cases against the terrorist in Lahore and other districts. He said 373 Intelligence-Based Operations (IBOs) were carried out within a week by the agency in which 17,001 people were frisked and 58 suspected persons arrested, while 54 were booked.