ANF foils attempt to smuggle heroin at Lahore Airport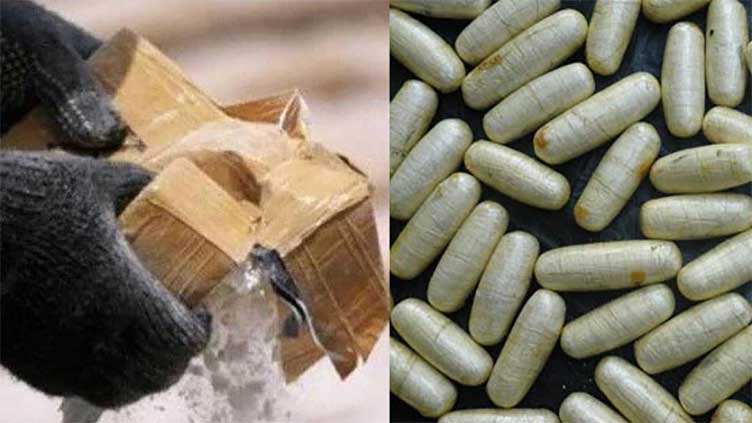 Crime
ANF foils attempt to smuggle heroin at Lahore Airport
LAHORE (Dunya News) – The Anti-Narcotics Force (ANF) claims to have recovered 89 capsules filled with heroin from a female passenger at the Allama Iqbal International Airport.
According to the Force, the suspect was attempting to smuggle heroin to Bangkok. She is said to be the resident of Sahiwal. Officials detected capsules in the woman's stomach. Further investigation is underway.
In another action, the ANF seized 96kg charas from a vehicle on Coastal Highway near Pasni. According to a spokesperson, narcotics concealed in stones in an orgainised manner. Two cases have been registered against the arrested suspects under the Anti-Narcotics Act.