Police arrest five robbers in Karachi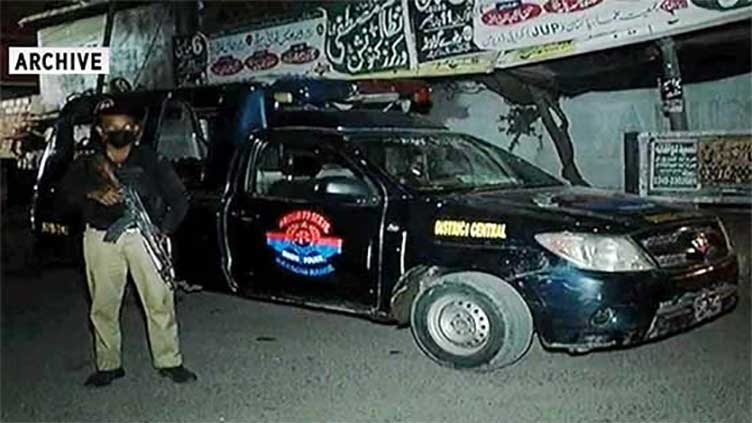 Crime
Police arrest five robbers in Karachi
KARACHI (Dunya News) – Police arrested five dacoits in two different encounters in Karachi on Monday.
According to details, the police arrested two bandits in injured condition after encounter at Gulshan-e-Iqbal Block 13 D near Gilani Station in Karachi.
On the other hand, dacoits were robbing the locals when the police reached the spot in Mominabad area. After the exchange of fire between the police and the robbers, three suspects were arrested with injuries.
Police officials said that weapons and a stolen motorcycle have been recovered from the possession of the accused. The arrested suspects have been involved in several incidents of robbery and street crime.