Bid to smuggle ice drug thwarted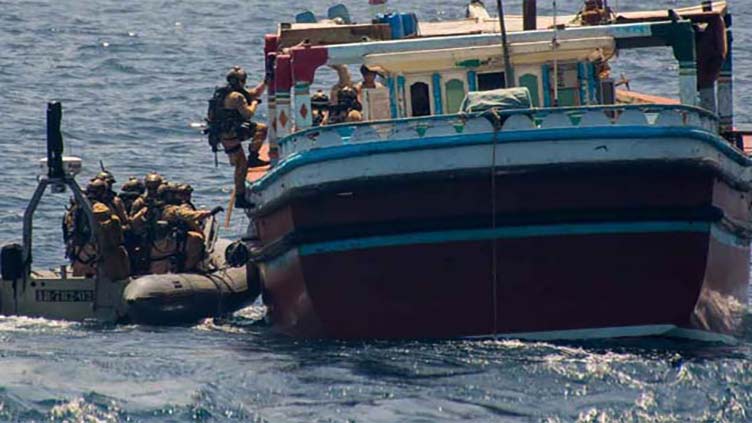 Crime
Bid to smuggle ice drug thwarted
KARACHI (Dunya News) - Pakistan Maritime Security Agency (PMSA) and Pakistan Customs on Monday foiled an attempt to smuggle a large quantity of 'ice drugs' (methamphetamine) by conducting a successful operation.
During the intelligence base operation of PMSA, the smugglers set the boat on fire, the crew was saved by the timely action of PMSA while 8 smugglers were arrested and PMSA took two boats into custody. According to PMSA spokesperson, during the operation, 15 kg of ice crystal worth over Rs40 million was seized.
In another operation of PMSA, 28 kg hashish worth Rs4 million was recovered from a suspicious boat.