Karachi police arrest 8 suspects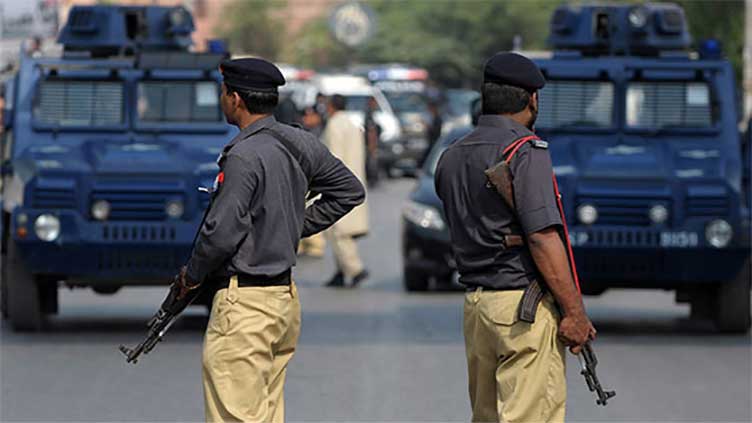 Crime
Karachi police arrest 8 suspects
KARACHI (Dunya News) - Police have arrested eight suspects during alleged encounters and raids in different areas of Karachi on Thursday.
According to details, the accused opened fire during a raid by AVLC police in Soldier Bazar area of Karachi and in another alleged police encounter, two suspects including the injured were arrested.
Furthermore, two robbers were caught injured in an alleged police encounter near Gulshan-e-Iqbal Urdu University and the suspects were identified as Quaid-e-Azam and Masood.
In addition, Shaheen Force arrested a dacoit after an encounter near Gulshan-e-Iqbal Safari Park.
Besides that the Malir Investigation Department arrested three accused involved in the murder of their brother-in-law. The accused had killed the man for love marriage with their sister.
On the other hand, a case of alleged suicide of a 12-year-old girl in Korangi Zaman Town was registered on the complaint filed by her father.
According to the father's statement, the girl was also allegedly raped. After registering a case, the police have started further investigation into the incident.