Policeman arrested over drug trafficking in Peshawar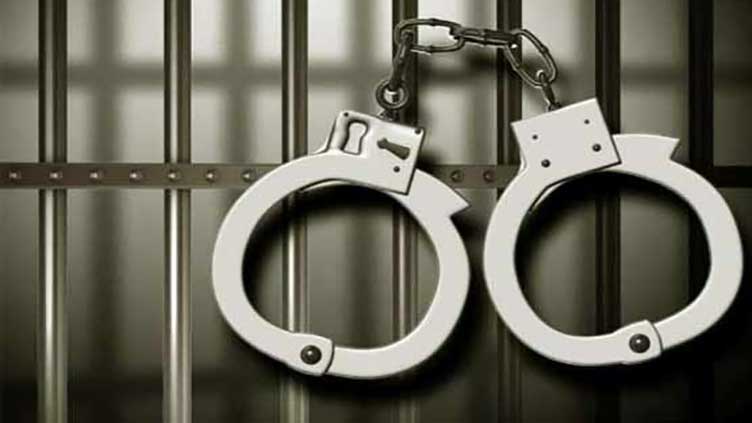 Crime
Policeman arrested over drug trafficking in Peshawar
PESHAWAR (Dunya News) - A policeman involved in drug trafficking has been arrested on Monday.
The Peshawar police is conducting a special crackdown on elements involved in the heinous drug smuggling, which also led to the arrest of a policeman who provided heroin in the form of tokens to drug addicts.
During the operation on a tip-off, SHO Agha Mir Jani Shah Abdul Ali foiled an attempt to supply drugs to drug addicts and arrested the accused. The accused was identified as Fazlur Rehman son of Sahibzada Gul Rehman and he was an employee of the police department.
Furthermore, the accused was involved in supplying drugs in the form of tokens to drug users. Three hundred tokens of heroin have been recovered from his possession. He has also confessed the criminal activity during the preliminary investigation.