Seth Abid's daughter murder case: Police arrest two servants including woman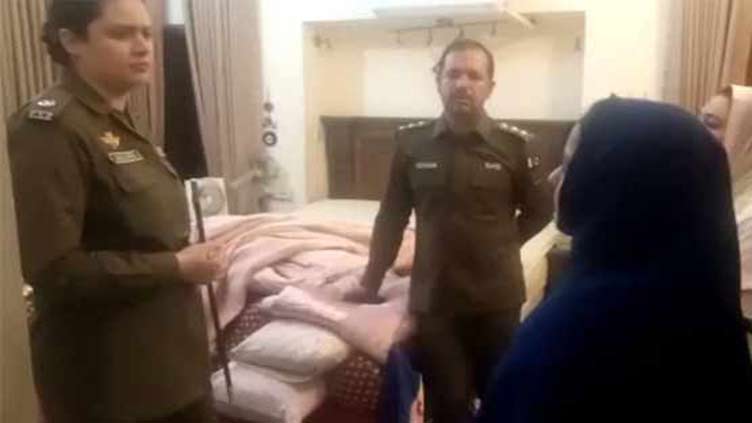 Crime
Seth Abid's daughter murder case: Police arrest two servants including woman
LAHORE (Dunya News) – The Police on Sunday arrested two servants including a woman pertaining to the murder case of late Seth Abid's daughter Farah Mazhar.
According to police, the arrested housemaid Razia is divorced and a mother of one daughter. Razia helped the victim's adopted son Fahad in trying to clear the crime scene, adding that the arrested accused and Fahad were in the same room when police arrived.
In this regard, the police further said that Razia along with the main suspect Fahad removed the shell of the bullet that hit the victim from the scene.
It was further revealed that Razia was the one who told police that the accused Fahad wanted a love marriage.
She along with the main accused Fahad buried two pistols in the ground and kept one in the kitchen.
Businessman Seth Abid's daughter murdered in Lahore
The late businessman Seth Abid's daughter has been found dead in Muslim Town on Saturday.
The 62-year-old woman has been identified as Farah Mazhar.
As per police, Farah died after being shot in the stomach. While police has recovered the weapons from the location of the incident.
Police and the forensics have collected the specimens from the location. While the police has taken Farah's adopted son and two servants in custody for the investigation.
Meanwhile, the Punjab Chief Minister Hamza Shahbaz took notice of the murder and sought a report from the Inspector General of Police (IGP).