DIK police arrests three people under charges of ANP leader's murder case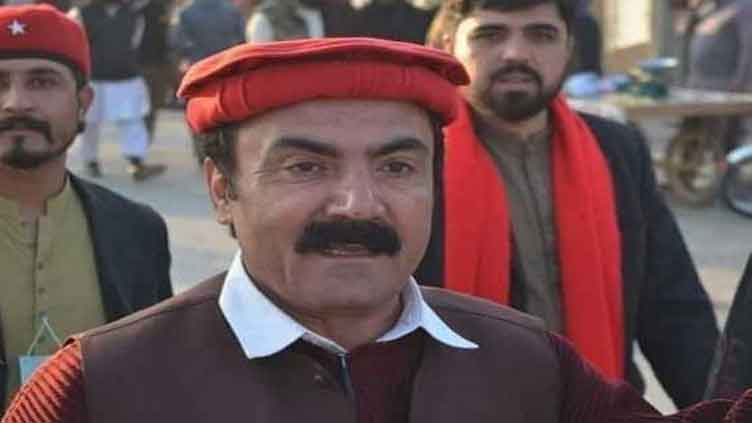 Crime
DIK police arrests three people under charges of ANP leader's murder case
Dera Ismail Khan (Dunya News) – Dera Ismail Khan (DIK) police on Monday arrested three people under the charges of Awami National Party (ANP) leader Umar Khattab Sherani's murder case.
According to details, Umar was competing for the city's mayoral seat and was murdered one day prior to the conduction of the Local Government Elections.
The police has arrested three people including third wife of the deceased ANP leader under the charges of his murder and has taken the weapon of the murder under its custody.
District Police Officer (DPO) DIK Najamul Hasnain said that after detailed investigation of the case, police has arrested three criminals under the leader s murder case.
He mentioned, "the incident is neither a political nor a terrorist case. It is a form of abuse case. The leader's wife had personal conflicts with him."
Earlier in December 2021, unidentified armed men had killed Awami National Party (ANP) leader Umar Khattab Sherani in Dera Ismail Khan.
Umar was a candidate of ANP in Local Bodies Elections. Following the murder incident, the elections in the area were postponed.
Police and Counter Terrorism Department (CTD) officials had also launched immediate investigation into resolving the murder case.