SC dismisses bail plea of former SSP Mufakhar Adeel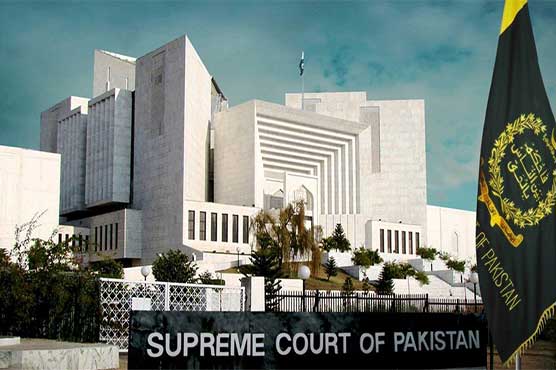 Former SSP Mufakhar Adeel had killed his friend Shahbaz Tatla in February 2020
ISLAMABAD (Dunya News) - Supreme Court of Pakistan has dismissed bail plea of former Senior Superintendent Police (SSP) Mufakhar Adeel after the application was withdrawn by him in murder case.
According to details, the bail plea of former SSP Mufakhar Adeel was heard by a 3-member bench of SC presided over by Justice Ijaz ul Ahsan.
Counsel for Mufakhar Adeel argued there are 32 witnesses in the case and only 13 evidences have been recorded so far and no progress has been made in the case since one year.
Justice Ijaz ul Ahsan while addressing the counsel of the accused remarked the accused was SSP and he fled after killing the victim. You with draw the petition then we order for further progress in the case, he added.
Justice Qazi Muhammad Amin while addressing the counsel for the accused remarked there are solid evidence against the accused even if there are no witnesses. Now the era of witnesses is over and forensic reports are enough to serve the purpose of awarding punishment.
It may be mentioned Former SSP Mufakhar Adeel had killed his friend Shahbaz Tatla in February 2020. The accused had put Shahbaz Tatla in the acid after murdering him and later threw the body substance in a gutter.