Published On 17 June,2021 06:34 pm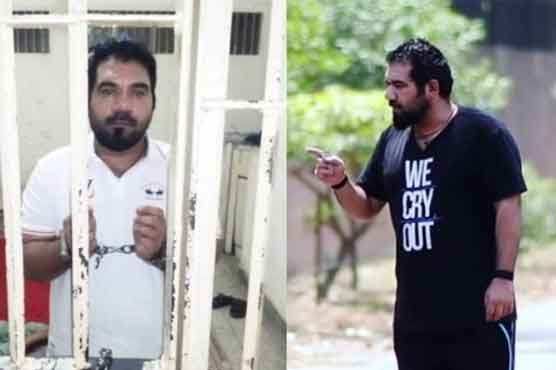 Prankster Muhammad Ali arrested for harassing women in Ghakhar
GUJRANWALA (Dunya News) - Prankster Muhammad Ali have been arrested on charges of using obscene language with women, humiliating women in public and threatening people at gunpoint.
Gakhar Mandi police have registered a case against Muhammad Ali and his accomplices for allegedly making a video humiliating women and sharing it on social media.
Police officials said that the accused Mohammad Ali along with his other accomplices was teasing and having obscene conversations with girls on public places in front of Ghakhar Women s College yesterday and his accomplices were making videos. A man named Hassan stopped them from harassing women upon which the accused started threatening him with weapons.