Customs seizes goods worth Rs11 million, arrest one in Karachi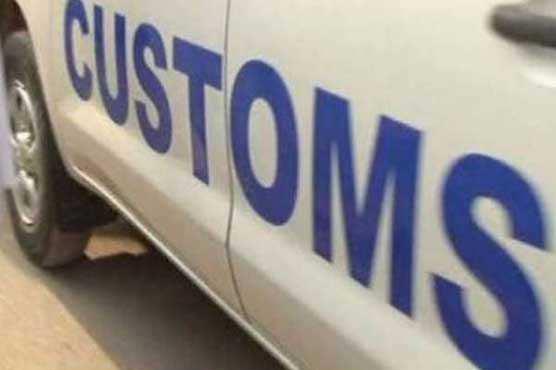 Customs seizes goods worth Rs11 million, arrest one in Karachi
KARACHI (Dunya News) - Customs officials have arrested an accused while goods worth Rs11 million and other items were recovered during separate operations at Karachi airport.
According to customs officials, various operations were carried out at Jinnah International Airport during the last four days, during which one accused was arrested and goods worth Rs11 million were recovered.
According to customs officials, three hundred and eight grams of pure gold and 37,000 UAE dirhams were recovered from the passenger. In another operation, custom officials seized goods worth Rs4 million.
Seized goods included watches, mobile phones, alcohol and other items. In the third operation, the customs recovered 250 grams of heroin sent through the post. The heroin was hidden in a book worth Rs2.5 million in the international market.