Published On 19 August,2020 04:46 pm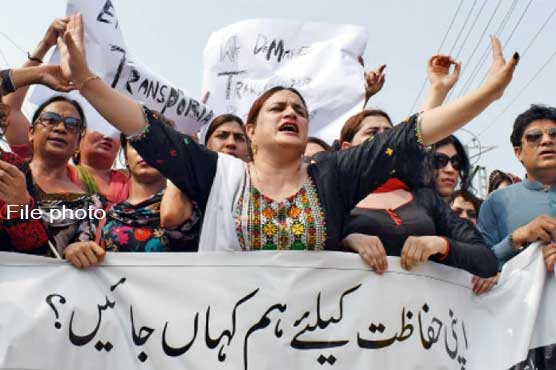 Protest over murder of transgender person in Gujranwala
GUJRANWALA (Dunya News) – Transgender people in Gujranwala has staged a protest rally against the non-arrest of the accused in murder of a transgender, they also staged a sit-in on GT Road.
According to details, a transgender named Usman Pia was shot dead in Kamonki yesterday. Transgender community protested on GT Road against the non-arrest of the accused. Protesters held placards demanding "justice" and immediate arrest of the killers.
Transgender people chanted slogans and laid on GT Road, beating their chests. Protests led to long lines of vehicles on the GT Road.
President transgender Association Sania said that the officials should take notice of the increasing incidents of oppression and abuse against transgender people.
On the other hand, DSP Model Town along with Nawaz Sial arrived to negotiate with the protesters and assured them that the accused would be arrested.
The transgender people ended the protest and the police took the president of the association and other officials of the transgender community in a police van.
Police said that the accused would be arrested soon.