Five CTD policemen martyred in exchange of fire during raid in Chilas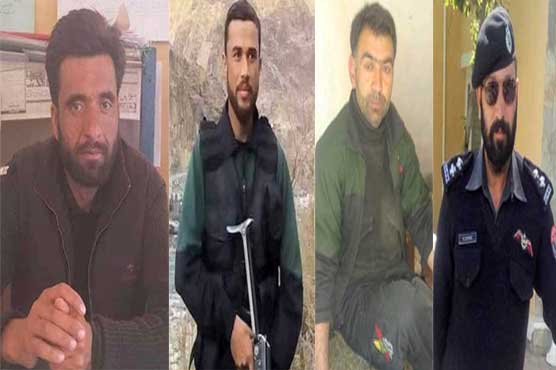 Five CTD policemen martyred in exchange of fire during raid in Chilas
CHILAS (Dunya News) - Five Counter-Terrorism Department (CTD) policemen while two civilians were martyred and five others injured in an exchange of fire during a raid in Chilas.
In a village on the outskirts of Chilas, the CTD acted on a report of the presence of fugitives. When the police team arrived, the accused in the area opened fire on the personnel, killing two civilians and five others. Five personnel were also injured in the incident and were shifted to hospital.
The dead included Junaid, Shakeel, Sohrab, Ishtiaq and Ghulam Murtaza.The accused fled after the firing and efforts are on to find them.
The caretaker Chief Minister (CM) Gilgit-Baltistan has sought a report from the Inspector General (IG) on the attack on the police party. Mir Afzal Khan saluted the martyred policemen in the incident and said would bring the accused to justice.