Five killed by car bomb in Turkish-controlled Syria region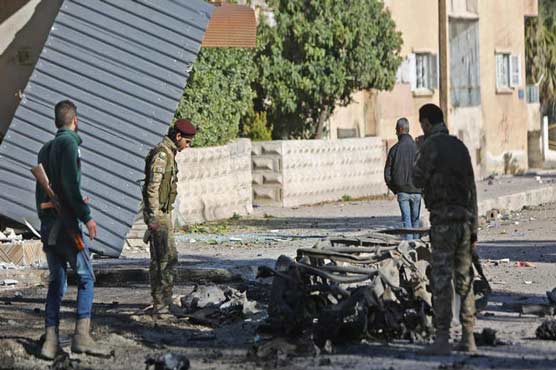 The attack took place in Tal Halaf southwest of Ras al-Ayn
ANKARA (AFP) - A car bomb killed five people including three children in the Turkish-controlled region of northern Syria on Thursday, Turkey s defence ministry said.
The attack took place in Tal Halaf southwest of Ras al-Ayn, which was taken by the Turkish military during its offensive against Kurdish militants in October.
It blamed the attack on the Kurdish People s Protection Units (YPG), which has ties to the insurgent Kurdistan Workers Party (PKK) inside Turkey.
Britain-based war monitor Syrian Observatory for Human Rights confirmed the attack but gave a lower toll of two, adding that several people were injured.
Turkish President Recep Tayyip Erdogan plans to establish a "safe zone" in areas seized during the October offensive, and use it to repatriate some of the 3.6 million refugees currently in Turkey.