Last Updated On 28 December,2017 08:18 pm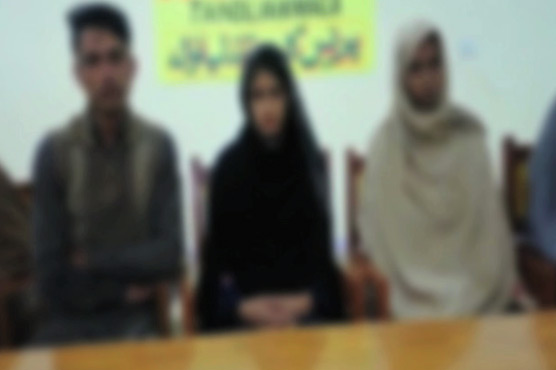 Panchayat members had repeatedly gang-raped the girl after she eloped and settled away from village
FAISALABAD (Dunya News) – Police have arrested three suspects including two brothers in the gang rape of the 19-year-old girl after she had eloped and punished by the village council.
The incident took place in Tandlianwala tehsil of Faisalabad where Ruqaiya and Ghulam Farid eloped and settled away from their village after performing free-will marriage. Their families mediated the matter and brought them back only to put ahead of the village council or panchayat.
The village council had ruled against their marriage and kept Ruqaiya with them. The members of panchayat allegedly raped her for one month before she ran away to save her life.
The 19-year-old victim told her tail in a press conference after reaching her home. Her family awaits justice and appealed the authorities to hold the council members accountable.
The medical report of Ruqaiya confirmed the gang rape while DNA report from the forensic lab is yet to come.
Police registered the case and took three suspects into custody.
Meanwhile, another woman in Multan's Seetal Mari area was gang raped by five men during robbery. As per details, the culprits locked a man named Zulfiqar in a room after tying his hands and feet, and raped the woman who was present in the house.