Last Updated On 12 May,2017 11:58 am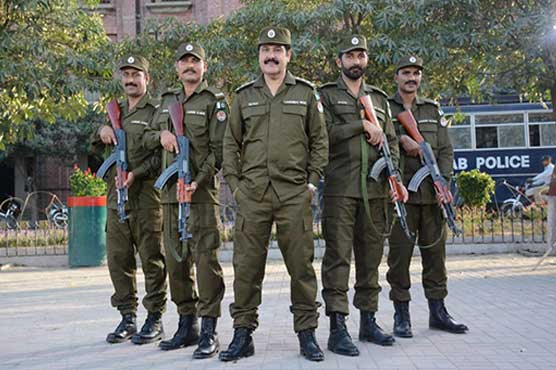 Punjab police officers have claimed that decreased in crimes has been witnessed this year.
LAHORE (Daily Dunya) – All the records of crimes including murders, gang rapes and kidnappings have been broken in past six years in Punjab despite spending a mammoth amount of Rs 442 billion on police.

As per the statistics mentioned in Daily Dunya report, as many as 19 innocent people have lost their lives due to the heedlessness of the police for which at least 21,987 cases pertaining to inefficient performance and alleged involvement in corruption have also been registered against them.

Some law enforcement agencies have also accepted that bribe or reference is required to lodge any FIR in Punjab as without money no concered work can be taken from the police.

For the improvement of the security personnel, the provincial government had brought special force from Turkey but it was also restricted to the protocol of higher officials or VVIP and was not used for the eradication of the crimes.

Shedding light on the quota of police in previous budgets, it was learnt that Rs52 billion was spent on them in 2011 to 2012 but the crime rate increased by 82 percent.

The budget of Punjab police in 2012 to 2013 was Rs 65 billion however, the crime rate surged by 76 percent in that year whereas it was climbed by 139 percent in 2013 to 2014 despite bearing expenses of Rs 70 billion on the security.

Rs 81 billion was reserved for Punjab police in 2014 to 2015 but the criminal activities soared by 121 percent. In 2015 to 2016, Rs 87 billion was allocated for the training of the police but it was not useful as the crime rate escalated by 129 percent.

This continued to rise as in 2016 to 2017, Rs 88 billion was utilized on Punjab police but they could not restore the peace in the province and the crime rate mounted by 89 percent.

The report stated that as many as 1,30,887 cases were registered at different police stations in Punjab among which 899 cases were of murders, 3219 of kidnappings while 643 cases were related to rape and child abuse.

On the other hand, spokesman to Punjab government Malik Ahmed Khan claimed that decreased in crimes has been witnessed this year and that the performance of the police was satisfactory. He said that steps are being taken to ensure protection of the citizens and to improve law and order situation in the province.