Last Updated On 04 April,2016 01:02 pm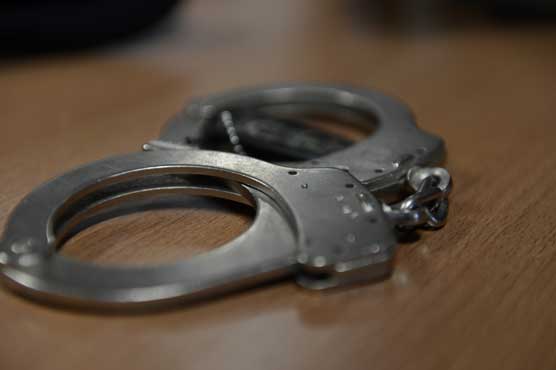 An ASI was caught in February this year for kidnapping a local and demanding ranson
KARACHI (Dunya News) – Another group of police has been found involved in kidnapping locals for ransom, Dunya News reported Monday.
A fresh case has been registered against three police constables and an inspector at Paredi Police Station for kidnapping a local.
The case was registered on orders of the Sindh High Court (SHC). The case includes sections of torture and kidnapping among others.
Inspector Sibtain, constables Bilal, Faisal and Shahid have been nominated in the case filed on complaint of a local named Syed Ali Raza.
Raza maintained in the plea that he was kidnapped on October 29, 2014 from in front of the passport office. He was tortured while in captivity, states the plea.
The kidnappers demanded Rs 5 lac ransom and was released by the ill-motivated police for Rs 1.9 lac.
Earlier in February, Dunya News learnt that police were kidnapping citizens for ransom in Malir Khokhra Par area of Karachi.
Assistant Sub Inspector (ASI) Zulfiqar had kidnapped a citizen named Naeem from the airport and without any registered case he was put behind bars.
The ASI then demanded ransom worth Rs 2 lac from the victimized family.
Dunya News had obtained a footage showing ASI Zulfiqar receive the ransom amount. According to Naeem's brothers, a police official had a business dispute with Naeem. They accused that Naeem was being harassed by the police.
This is why the ASI 'abducted' him and asked for the ransom.
Senior Superintendent of Police (SSP) Korangi Town took notice of issue and ordered arrest of ASI Zulfiqar.