Last Updated On 21 November,2015 About 6 years ago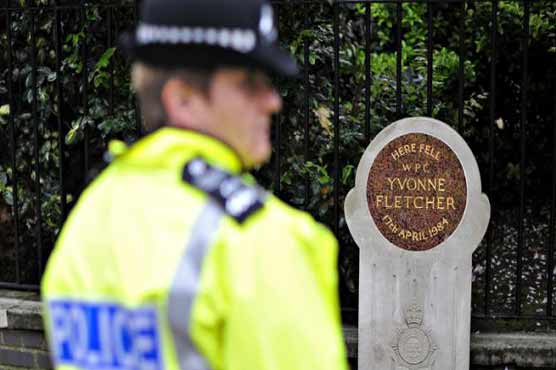 Ten anti-Kadhafi protesters were wounded in the shooting.
LONDON (AFP) - A Libyan man arrested on suspicion of conspiring to murder a British policewoman shot dead outside the Libyan embassy in London in 1984 was released on bail Friday.
The Libyan, who is in his 50s, is also suspected of money laundering, along with two other Libyans who were also arrested Thursday.
He must return to a police station at a later date, which was not given, while the two others, a woman in her 40s and a man in his 30s, were bailed until late January.
Yvonne Fletcher had been patrolling a small, peaceful demonstration outside the embassy in London s St James s Square on April 17, 1984.
A rival demonstration of supporters of Libyan ruler Moamer Kadhafi had also turned out when "a number of shots were fired from within" the embassy, the Metropolitan Police said in a statement.
Ten anti-Kadhafi protesters were wounded in the shooting.
The killing led to Britain severing diplomatic relations with Libya until 1999 and has long been an obstacle in ties between London and Tripoli, along with the 1988 bombing of a passenger jet over the Scottish town of Lockerbie.
In 1999, Libya accepted "general responsibility" for Fletcher s death.
The overthrow of Kadhafi s regime in 2011 has given investigators new hope of solving the Fletcher and Lockerbie crimes.