Last Updated On 15 September,2014 About 7 years ago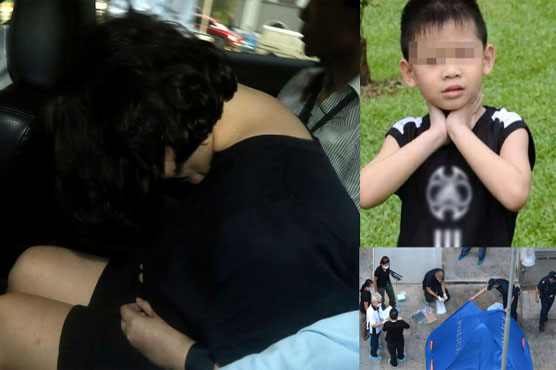 Police says Koh Sook Hoon will be charged with the offence that is punishable by death.
SINGAPORE (AFP) - A Singaporean woman was charged Monday with the murder of her autistic seven-year-old son who was found at the foot of their high-rise public housing apartment block, officials and the local media said.
Police said 42-year-old Koh Sook Hoon appeared in court to be charged with the offence that is punishable by death.
The Straits Times newspaper said she was remanded for psychiatric treatment.
The newspaper and other local media said the boy was found dead at the foot of a residential block in an eastern suburb on Saturday afternoon, with injuries consistent with falling.
Eyewitnesses told the Straits Times the boy is believed to be autistic and had lived on the ninth floor of the apartment block with his parents, grandmother and 12-year-old brother for over five years.
The case has elicited strong reactions among Singaporeans, many of them sympathetic to the mother and calling for her to be spared the death penalty if found guilty.
"I think she needs mental evaluation, counselling and long-term treatment but not the death penalty," wrote Felix Clarice on the Straits Times Facebook page.
"It s never easy to be a mum and the task is made almost impossible when one has a special needs child," wrote another social media user, Mabell Ong.
More than 31,000 people have autism in Singapore, according to non-profit group the Autism Resource Centre (Singapore).