'Unstable' Corby brandishes knife: Indonesia official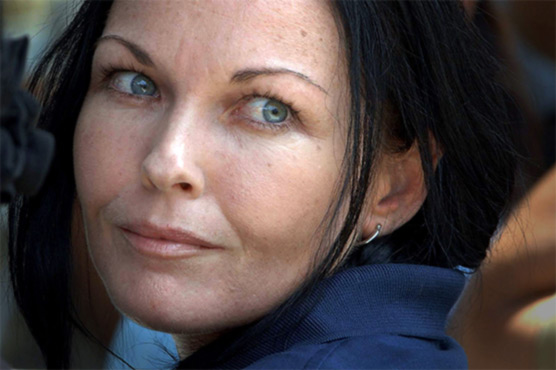 Corby was arrested in 2004 at Bali's main airport with 4.1 kilograms of marijuana in her surf gear.
DENPASAR, Indonesia (AFP) - Australian drug mule Schapelle Corby brandished a knife and acted erratically in an encounter with Indonesian authorities after a government minister warned her parole was in peril, an official said Tuesday.
Sunar Agus, a top prison official in Bali, said he visited 36-year-old Corby on Monday evening at her residence on the resort island of Bali.
The visit followed the airing of a TV documentary in Australia on Sunday that featured an interview with Corby s sister, Mercedes, and which has angered Indonesian authorities.
"We saw that she wasn t mentally stable," said Agus, chief of the Bali Corrections Division which is in charge of overseeing Corby s parole.
"She seemed scared when I started a dialogue and she tried to kill herself. She was able to grab a knife. But her family was able to stop her," he told reporters.
Agus did not elaborate on what prompted the reaction, and AFP was not able to reach Corby or her relatives for comment.
Corby s saga, including her well-documented battle with mental illness in prison, has riveted Australians and generated significant sympathy in her home country.
She has been previously diagnosed with depression and psychosis.
It was not clear why officials visited Corby s residence but it came after Indonesian justice minister Amir Syamsuddin said her parole could be revoked in the wake of the documentary aired by Channel Seven.
The media exposure is being interpreted as an affront in Indonesia, where convicted law-breakers are expected to exhibit remorse.
Officials also have raised suggestions that Corby may be profiting from the media exposure, amid speculation of a lucrative deal with the broadcasters, which Channel Seven has denied.
Corby was arrested in 2004 at Bali s main airport with 4.1 kilograms (nine pounds) of marijuana in her surf gear, and subsequently jailed.
She was freed on parole last month.
"There is a big possibility (that Corby s parole) will be reconsidered," Syamsuddin was quoted by Indonesian daily Kompas as saying.
Syamsuddin said the decision was awaiting a report from Bali justice officials, who confirmed Tuesday that the report had been sent.
Corby must remain in Indonesia until 2017 as a parole condition and is living at her sister s home in the Kuta tourist area.
Officials in Bali have demanded an explanation over the documentary, and warned Tuesday against further contact with the media.
"I suggest Corby keep a lower profile," Agus told AFP, adding that officials were prepared to "use force" to return her to prison if parole was revoked.
Mercedes Corby told Channel Seven her sister was "broken" by her time in jail, and described having to bathe and hand-feed her.
Syamsuddin said he "deeply regrets" the Channel Seven programme, saying he suspected the family did it for financial gain.
Corby has consistently maintained her innocence. Mercedes Corby told Channel Seven the drugs "could have been from Indonesia", suggesting she had been set up.
Corby was jailed for 20 years but the end of her sentence was brought forward to 2016 for good behaviour and after Indonesian President Bambang Susilo Yudhoyono cut five years off in response to appeals for clemency.
She was paroled early on condition of remaining in Indonesia until 2017.
But her early release drew protests from Indonesian lawmakers and an anti-drugs group, which said it compromised the country s tough anti-narcotics stance.
A member of an Indonesian parliament commission that handles legal affairs has responded furiously to the documentary, Indonesia s Tempo news website said.
"The government must be firm. Just revoke her parole," the commission s vice chair, Tjatur Sapto Edy, was quoted saying in parliament.