Pakistan reclaim ODI top position but India not far behind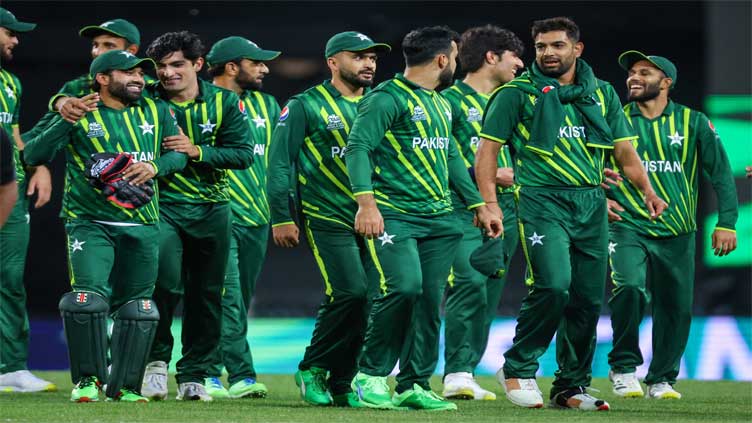 Cricket
Pakistan reclaim No 1 ODI spot despite abysmal performance in Asia Cup
DUBAI (Web Desk) – Pakistan hold onto the No 1 spot at the end of Asia Cup 2023 despite their early exit and India's thumping win over Sri Lanka in the final.
Australia too squandered their chance to go on top of the rankings after the series loss to South Africa.
Aussies were 2-0 ahead in the series before the hosts launched an impressive comeback and won three back-to-back games to complete a series victory on Sunday.
The loss to Bangladesh ahead of the final hurt India's chances of going to the top of the rankings and even a record-breaking win, sealed in just over six overs, against Sri Lanka did not see them climb to the top.
Australia are no longer in the box seat to be the No1 ranked side at the start of the World Cup after the series loss to South Africa. They will need to whitewash India in the series to go into the World Cup as the No 1 ranked team.
However, if Australia start the series with two wins, they will go on top of the rankings until the final ODI at least.
India are in prime position to go to the top of the rankings if they can register a series win over Australia at home in the series starting on Sept 22. In fact, a win in the first ODI will see India upstage Pakistan to become the No 1 ranked team across all three formats of the game.
Rohit Sharma's side are coming off a spectacular Asia Cup win and they could reach the No 1 position as early as Friday next week by defeating Australia in the first ODI in Mohali.
Pakistan's chances of obtaining the No 1 ranking at the start of the World Cup took a massive dent when they lost their final Super Four match at the Asia Cup to Sri Lanka.
With no official ODI matches scheduled for Pakistan prior to the start of the World Cup, their hopes of entering the tournament with the No 1 ranking will depend on how the India-Australia series goes.
They could still regain the top ranking if Australia and India continue to lose, but the fact these two teams are scheduled to play each other at the end of the month means one of them would then reclaim the premier position.