Warhorse Wagner vows to return after injury setback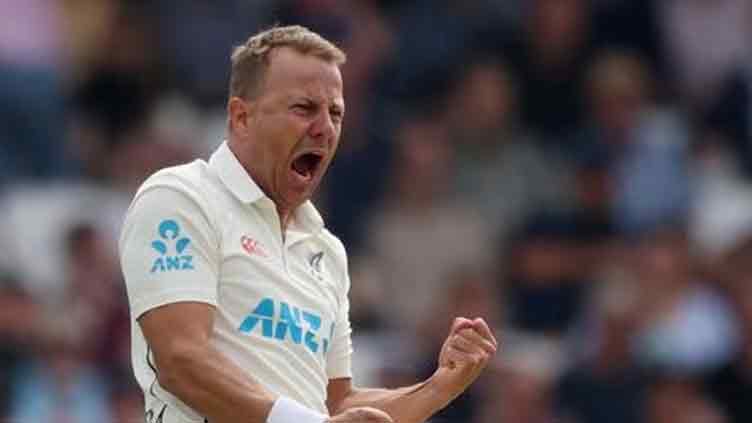 Cricket
Wagner has also played with joint inflammation in his foot for most of a decade
(Reuters) - Veteran seamer Neil Wagner is adamant he will be back in test whites for New Zealand once he shrugs off a serious hamstring strain sustained against Sri Lanka.
The South Africa-born Wagner, who turned 37 on Monday as New Zealand won a cliffhanger in the first test against Sri Lanka, has also been hampered with a bulging disc in his back through the home summer.
The hamstring has ruled him out of the second test starting in Wellington on Friday and could sideline him for up to 10 weeks, though the silver lining is that he can avoid surgery.
Following Sri Lanka, New Zealand's next test is not until an away series against Bangladesh in November, leaving Wagner time to weigh his future as well as recover.
Retirement, however, is the last thing on the fiery fast bowler's mind.
"People might make their predictions and stuff like that and I've made a career out of proving people wrong. It's definitely not the end of me," Wagner told New Zealand media.
"A lot of people said it could be the end of me after my first test. I think the day I call it quits is the day I call it quits probably, or when they don't pick me again."
Wagner has also played with joint inflammation in his foot for most of a decade while still managing to play 63 tests and take 258 wickets for the Black Caps.
He said the hamstring problem suffered over the weekend when bowling in Christchurch may have been due to other parts of his body "overcompensating trying to carry a load".
Wagner bows out of the home summer having made key contributions in both of New Zealand's dramatic wins over England and Sri Lanka.
He took England's final wicket in Wellington to secure a one-run win that tied the series at 1-1. read more
On Monday, he ran a bye on his injured leg with Kane Williamson on the final ball to ensure a two-wicket win over Sri Lanka. read more
Paceman Doug Bracewell, who played his last test in 2016 against South Africa, has been called into New Zealand's squad for the second test as a possible replacement for Wagner.