Lahore Qalandars players term Shaheen Afridi as natural captain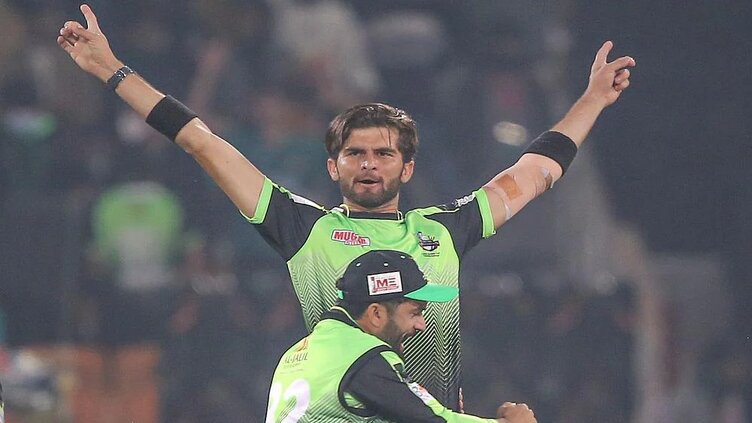 Cricket
Shaheen technically very strong, makes timely decisions and keeps players calm on field, David Wiese
LAHORE (Web Desk) - The players of Lahore Qalandars have termed Shaheen Shah Afridi as natural captain.
LAHORE (Web Desk) - How is Shaheen Afridi the captain of PSL team Lahore Qalandars? In response to this question, the fellow players expressed their views.
Lahore Qalandars' foreign player David Wiese said that Shaheen Afridi was a natural captain and he knew how to take the best from the players. Wiese also said that Shaheen Afridi was technically very strong, he was used to make timely decisions in the field and kept the players calm on the field.
Lahore Qalandars' spinner Rashid Khan expressing his views about Shaheen Afridi's leadership said that the way Shaheen backed the players was a sign of a good captain. He said that he has enjoyed playing under his captaincy and the way Shaheen handled players was very important.
Rashid Khan said that the journey with Shaheen Afridi has been good and will continue in the future.