Javed Miandad hits out at India for refusing to visit Pakistan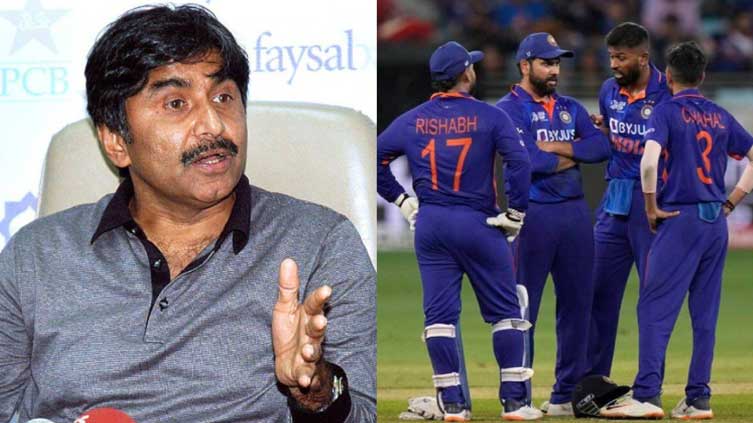 Cricket
Javed Miandad hits out at India for refusing to visit Pakistan
LAHORE (Web Desk) – Former Pakistan cricketer Javed Miandad has lambasted Indian cricket board for its refusal to travel to Pakistan for the Asia Cup 2023, saying that India can "go to hell".
In October last year, the Pakistani cricket authorities hinted they might not participate in the 2023 World Cup in India, following the announcement by the Board of Control for Cricket in India (BCCI) and the Asian Cricket Council (ACC) President Jay Shah that India would not be sending a team to the 2023 Asia Cup in Pakistan. Shah stated that the tournament would be held at a neutral venue, causing a reaction from Pakistan who warned it could "split" the international cricket community.
The Pakistan Cricket Board (PCB) expressed concern that Shah's comments could impact their participation in the World Cup and future ICC events in India. Reacting to the situation, former Pakistani cricket player Miandad said India could "go to hell" if they didn't want to play in Pakistan for the Asia Cup and that the ICC should enforce one rule for all countries.
"I have always been saying, if India don't want to come, we don't care. They can go to hell. We are getting our cricket. It's ICC's job to control such things, else there's no point of having a governing body," Miandad said while speaking to media persons.
Despite being rivals, India and Pakistan have not played on each other's home soil since 2012 and only play in multinational tournaments on neutral grounds. The ACC will make a final decision on the venue of the Asia Cup 2023 in their Executive Board meeting next month.
An emergency ACC meeting was held in Bahrain over the weekend, including PCB's Management Committee Chairman, Najam Sethi but no decision was made on the fate of the Asia Cup.