Shaheen embarks on marital journey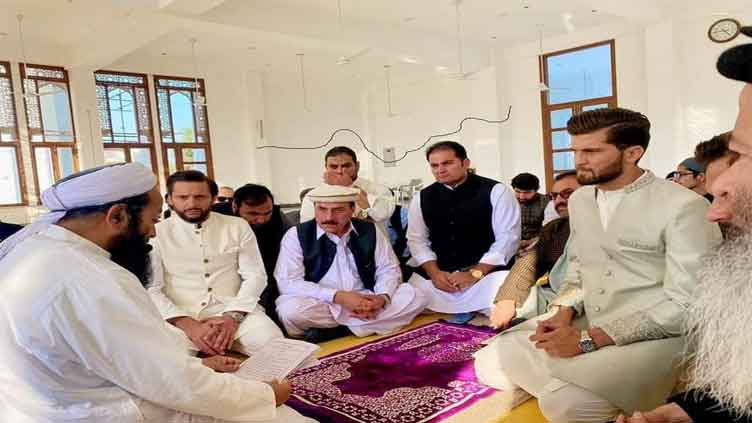 Cricket
Shaheen embarks on marital journey
KARACHI (Web Desk) - Pakistan fast bowler Shaheen Shah Afridi got hitched on Friday with former all-rounder Shahid Afridi's daughter, Ansha Afridi.
Maulana Abdul Sattar performed the Nikah ceremony at the Zakaria Mosque. According to details, the bride will join him later as the wedding festivities were still underway.
Sources close to the situation report that the couple's mehndi function took place last night. Meanwhile, Shaheen's family arrived in Karachi two days prior to take part in the wedding events.
Many cricketing and showbiz celebrities including Mohammad Hafeez, Sarfaraz Ahmed, Adnan Siddiqui and skipper Babar Azam attended the Nikah ceremony.
— Shakir Abbasi (@ShakirAbbasi22) February 3, 2023