Dahani returns to primary school, inspires young students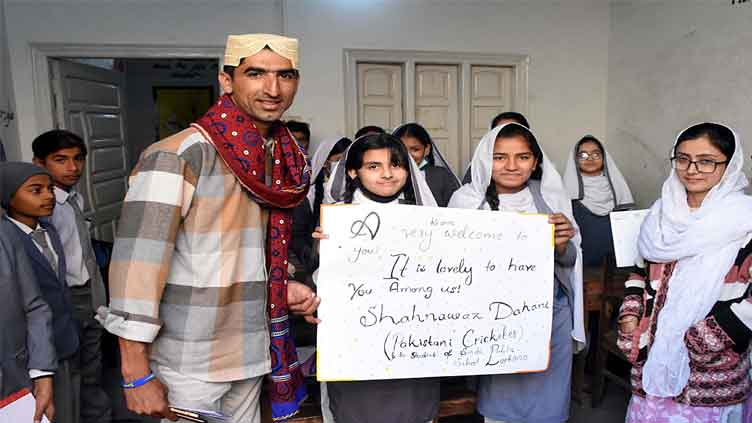 Cricket
Dahani returns to primary school, inspires young students
LARKANA (Web Desk) – Pakistan fast bowler Shahnawaz Dahani visited on Tuesday his primary school in Larkana, where he met with students and teachers.
Mr Dahani took to Twitter to share the glimpses of his visit to his former school, where he studied up until sixth grade.
He shared that due to financial difficulties, his father could not pay for his education and he had to switch to the Government Pilot School in Larkana.
Mr Dahani also wrote about completing his matriculation from the government school and later obtaining a bachelor's degree in commerce from Commerce College Larkana.
The cricketer tweeted photos from his visit and described meeting with his former teachers and students as an "honor."
The snaps show Dahani interacting with students in the classroom, signing autographs for his young fans, and posing for photos with special posters made for him.
— Shahnawaz Dahani (@ShahnawazDahani) January 31, 2023