Zimbabwe fan seeks revenge from Pak for being scammed by fake Mr. Bean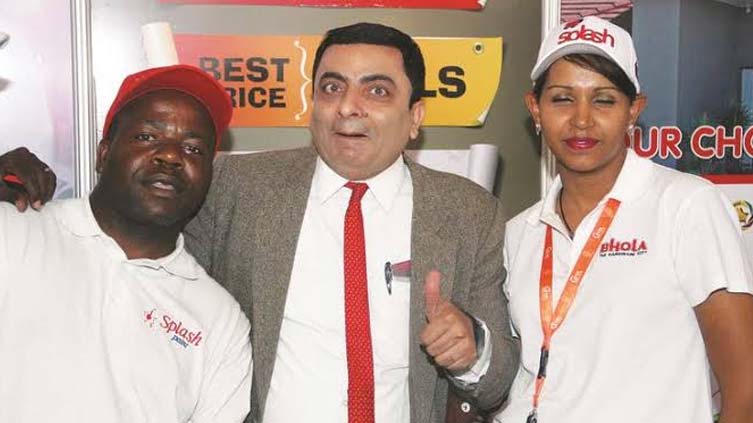 Cricket
Zimbabwe fan seeks revenge from Pak for being scammed by fake Mr. Bean.
LAHORE (Web Desk) - In preparation for their second Super 12s T20 World Cup 2022 match against Zimbabwe which will be played at Perth today, something atypical happened on Twitter when a Zimbabwe fan replied to a PCB tweet seeking revenge for sending a fake Mr. Bean.
Zimbabwean cricket fans are not happy with Pakistan and are calling for revenge in their upcoming match. A Zimbabwean fan took to the comment section of a post shared by the Pakistan Cricket Board on its official Twitter handle and threatened them with revenge in their next game.

When asked about the issue, the Zimbabwe fan revealed that Pakistan sent a fake Mr. Bean to an event in Zimbabwe in 2016, who scammed them off the money by impersonating the popular character played by British actor Rowan Atkinson.
PCB had shared photos of the Pakistani team preparing for Zimbabwe when a fan posted the following tweet.
"As Zimbabweans, we won't forgive you...you once gave us that Fraud Pak Bean instead of Mr Bean Rowan ..we will settle the matter tomorrow just pray the rains will save you...," he wrote.
— Ngugi Chasura (@mhanduwe0718061) October 25, 2022
"They gave us Pak Bean instead of Mr Bean on one of our local events called agriculture show," the same user added. The individual even shared a picture of the fake Pakistani Mr. Bean who had visited Zimbabwe.
— Ngugi Chasura (@mhanduwe0718061) October 25, 2022