Sam Curran is on a mission to make his family proud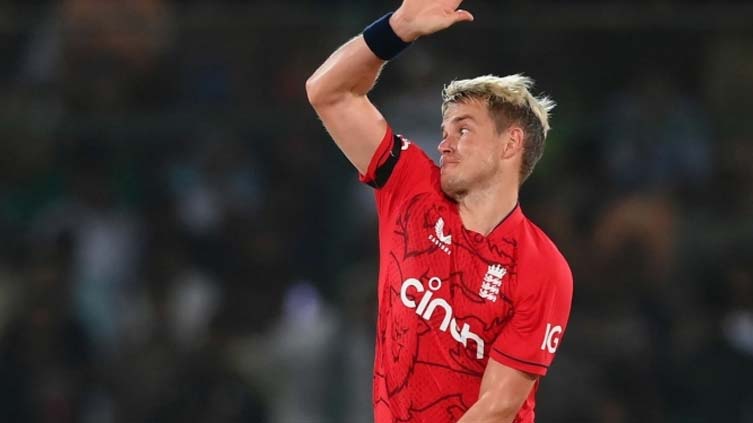 Cricket
Sam Curran is on a mission to make his family proud.
LAHORE (Web Desk) - Young England all-rounder Sam Curran belongs to a family of cricketers and says that he is on a mission to make his family proud.
Talking to Pakistan Cricket Board (PCB) digital, Curran said that he is delighted to get some game time in international colours after missing an extended period of competitive cricket due to injury. The 23-year-old, who bowls left-arm medium pace, was part of the England side that toured the Netherlands in June – his first international assignment since the home Test series against India the previous summer.
— Pakistan Cricket (@TheRealPCB) September 27, 2022
Speaking on various topics including his cricketing family, the different approaches to T20 and Test cricket, seeking help from teammates who have played in the PSL and playing white-ball cricket against Pakistan for the first time.
While talking about his family of cricketers, he said, "I've had two brothers who played cricket. So, we were very competitive in the garden and playing with our friends. My dad and my dad's dad were all cricketers so the game was in our blood from a very young age. It's great to be now living the dream, playing for England and coming, touring the world and playing in countries like my first time in Pakistan, which is very exciting. I think it's a cricketing family, but now it's about performing and making our family proud."
He also shed light on befits of Pakistan Super League (PSL) for cricketers. "There's obviously a load of guys who have come out to the HBL Pakistan Super League, which they've all had an amazing time at and we've spoken to them about different conditions that we might face and obviously played against some of the players we playing against. So their experience will be great for us as a team to pick their brains in practice and training and stuff like that," he said.
Curran also added, "But for a lot of the guys, it is their first time touring here. So that's going to be exciting and great preparation for the World Cup."
Curran said, "I've played against a few of the guys at the Under-19 World Cup as well, like Shadab Khan, which was pretty cool. Pakistan are a very strong team and boast some very dangerous players. We will be trying our best and I'm sure they will be as well."
Talking about Test cricket, he stated, "T20 is a much more explosive game and you've got to be a lot more reactive in the game and you've got to have all areas of your game covered - slower balls, yorkers and batting as well on the wickets that spin."
"Test cricket is a long format. So it's a lot more time at the at the crease and trying to occupy the crease for a bit longer and adjusting to conditions using different skills. But they are very different, the basics will always still be there for both formats. It's just about adapting to this scenario in the game," he said.
coming back in the team after injury, he said, "Time off because of the injury was nice in a way. It was nice to just kind of get away from the game."
"It's been good for a few months. I had a good summer in England and now exciting winter ahead with the Test series here. Then we go on to a World Cup, which I missed last year, so that's very exciting for me and for the team to hopefully go that one step better this year having lost in the semi-final last year," he said.
"Let's try and get to the final and hopefully win it," he added.