Winning 2009 T20 WC a 'proud moment' for Abdul Razzaq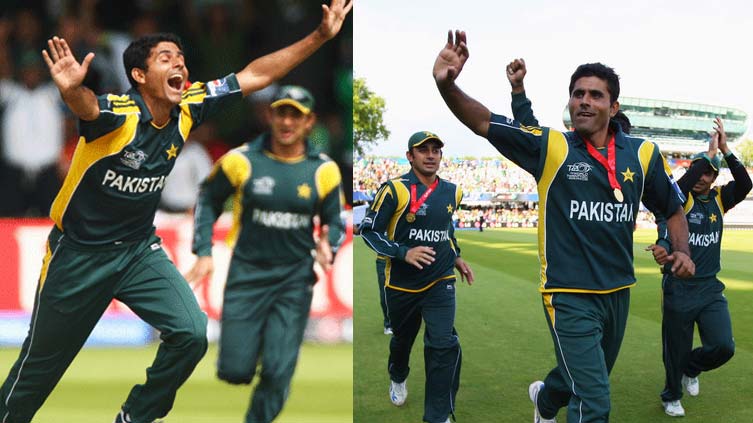 Cricket
It is, however, the T20 World Cup triumph that he counts as the highlight of his career.
LAHORE (Web Desk) - Former Pakistan cricketer Abdul Razzaq has shared that winning the 2009 T20 World Cup was something to be proud of for him.
Pakistan Cricket Board (PCB) issued a press release on Razzaq's story and it reads, "the ghosts of the ICC Men's Cricket World Cup final from a decade ago haunted Abdul Razzaq and Shahid Afridi. Pakistan, in 1999, were tipped to be crowned 50-over champions for the second time in three World Cups, but their superlative campaign crashed with an eight-wicket defeat to Australia."
"Pakistan, in 2009, were about to play another World Cup final at Lord's, albeit in a different format. On the bright sunny morning of 21 June, Razzaq and Shahid, before heading to the ground, had vowed to do whatever they can to ensure the history does not repeat itself."
"Afridi and I were part of the team that lost to Australia in the World Cup final in 1999 at this very venue," Razzaq told PCB Digital in a special interview to mark 13th anniversary of Pakistan's T20 World Cup victory. "That was fresh in our minds. We spoke about how devastating a defeat in a world cup final can be. We promised each other that we will not let this final end as that one and alter the course of history."
Pakistan had not won a World Cup in the last 17 years, and that remained the centre of team meetings. "The captain [Younis Khan] and the team management used to tell us how big of an opportunity this was to win a world cup and how this event in England provided us an opportunity to be heroes as there is a lot of hype surrounding cricket in that part of the world.
"After the win wherever we went – to stores or restaurants – people never let us pay the bills, saying we had given happiness to the country."
The impact of the second World Cup win was massive in the country and Razzaq believes it played a role in increasing the fan base and attracting more people to the sport.
It is, however, the T20 World Cup triumph that he counts as the highlight of his career.
"Every player wants to have a moment about which he can be proud of. Winning the T20 world cup in 2009 is one such moment for me."