Fakhar Zaman hopes dollar doesn't break his 210 runs record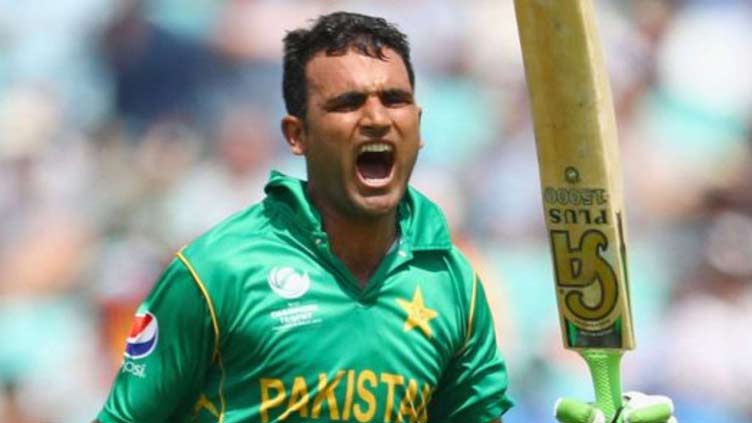 Cricket
Fakhar Zaman hopes dollar doesn't break his 210 runs record
LAHORE (Dunya News) – Pakistan left-handed opener, Fakhar Zaman, has said that he doesn't want the dollar to break his record of 210 runs after the Pakistan Rupee's (PKR) hopeless collapse against the US Dollar (USD).
The Pakistani Rupee fell against the United States Dollar by 0.07 percent, and the day's closing price on the interbank market was Rs 200.14, a loss of 14 paisa. This indicates that the Pakistani economy is going through its worst phase ever.
The left-handed batter, while addressing the media ahead of the West Indies series, said that the series is now the primary focus of his attention since he wants to be the highest scorer against the visitors.
When playing against Zimbabwe, Fakhar Zaman became the first Pakistani batsman to make a double hundred in one-day international cricket. He did so by hitting an unbroken 210 runs off 156 balls, which included 24 fours and 5 sixes, and he had a strike rate of 134.61.
In response to a question about the country's extremely hot weather, Fakhar stated that batters are used to playing in the scorching heat. Although it will make things difficult for the pacers, professional cricketers should be prepared for anything, he added.