Babar's father praises son for winning "Cricketer of the Year" award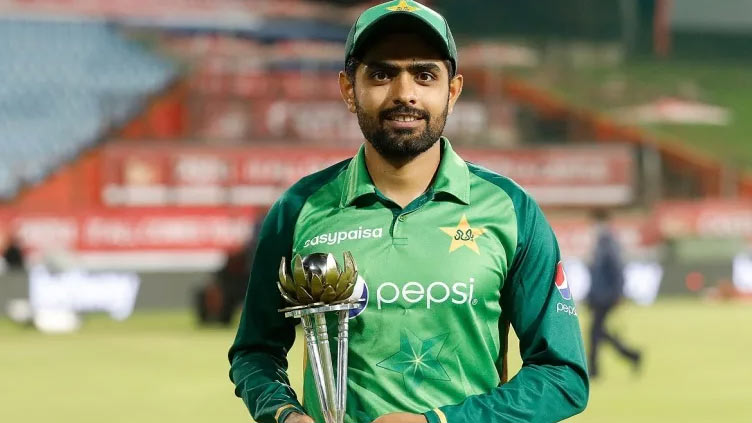 Cricket
Babar Azam received praise from his father on Friday for receiving "Cricketer of the Year" award
LAHORE (Dunya News) – Pakistan Cricket team's captain Babar Azam received praise from his father on Friday for receiving "Cricketer of the Year" award 2021 for One Day International cricket by Pakistan Cricket Board (PCB).
In a heartfelt Instagram post, he posted a picture of his son and congratulated his son along with all who received an award and praised the national cricket team.
Azam Siddique wrote that the happiness he felt when his son received the award was exactly the same when Mohammad Rizwan, Hassan Ali and Shaheen Shah Afreedi received their awards.
He further wrote that he knew in his heart that the team will become one of the strongest among other world teams. Even is his son is not the captain, they all are very good players but more than that the fact that the players share sincerity, trust and confidence. This team with the help of The Almighty will do wonders for the nation, he stated.
Babar's father further said that the team stands firm because they respect one another, protect and support each other when anyone stumbles, having quality time and having high hopes of victory when entering the field but above all the fact that PCB administration's support.
In the end he wrote that the team will stand victorious in the future with the help of The Almighty, as they have in the past.