Cricket Australia hints at reconsidering decision of Pakistan tour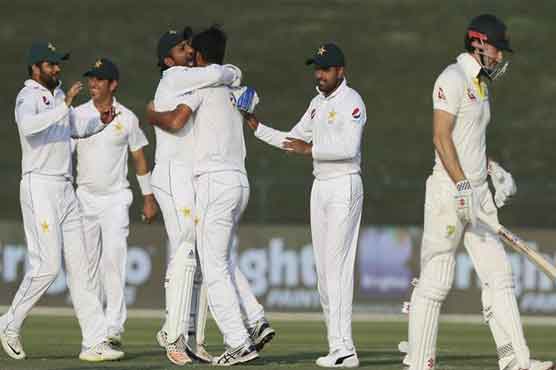 Cricket Australia spokesperson said the organisation is monitoring the situation
(Web Desk) – Day after New Zealand abandoned Pakistan series over security concerns, Cricket Australia also hinted at reconsidering its decision of touring Pakistan next year.
Friday's development shocked the Pakistan Cricket Board (PCB), which has worked hard in recent years trying to convince players, national boards and the International Cricket Council (ICC) that it is safe to tour again.
The PCB has largely been forced to adopt Dubai and Abu Dhabi as its 'home' grounds since 2009, when gunmen attacked a bus carrying Sri Lanka's national side and its then Australian coach Trevor Bayliss in Lahore.
South Africa, Sri Lanka and Zimbabwe have toured Pakistan in the past two years without incident, while Test skipper Tim Paine, Usman Khawaja, Shane Watson and George Bailey are among the Australians to have played Twenty20 games in the nation.
Australian team is slated to tour Pakistan in February-March 2022, marking Australia's first visit since Mark Taylor's remarkable unbeaten 334 on a tour in 1998.
and will "talk with the relevant authorities once more information becomes known".
The report added that "it is hard to envisage Australia s security intel being substantially different to that of New Zealand".
Meanwhile, England will make a call in the next 24-48 hours as to whether it aborts their men's and women's tours of Pakistan in October.