PCB appoints Bookme.pk as ticketing partner for Pakistan, New Zealand series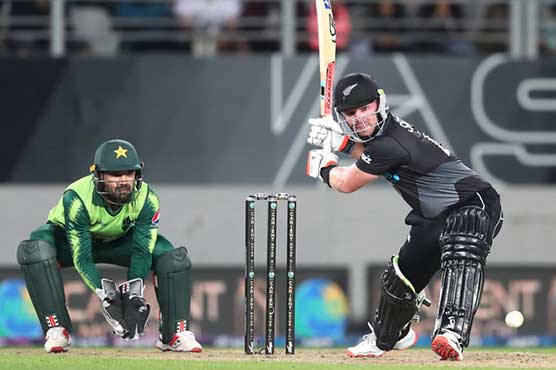 The PCB announced that tickets for the ODIs and five-match T20I series will go on sale on Saturday.
LAHORE (Dunya News) – Bookme.pk has been appointed as the Pakistan Cricket Board's ticketing services provider for a two-year period from next week's ODI series against Pakistan and New Zealand. Through this partnership, Bookme.pk will also be responsible for selling tickets for next month's men's and women's series between Pakistan and England, West Indies' December tour of Pakistan and visits by Australia, New Zealand and England in 2022.
The 2022 and 2023 Pakistan Super Leagues, as well as men's and women's competitions in Pakistan domestic cricket 2021-22 and 2022-23 seasons are also covered in the agreement.
Meanwhile, the PCB has announced that tickets for the ODIs and five-match T20I series will go on sale on Saturday from 3:30pm.
The tickets for the ODIs range between PKR2000 and PKR 1000, while ticket prices for T20Is have been fixed from PKR3000 to PKR500.
PCB Chief Operating Officer Salman Naseer: "We are delighted to have fans back for the Pakistan-New Zealand series and with a quality and renowned tickets service partner in Bookme.pk, we are confident of making the best possible ticketing arrangements for the fans while ensuring their security and comfort in both Rawalpindi and Lahore.
"We have entered into a strategic agreement with Bookme.pk which covers the action packed home cricket season, domestic and women's cricket for the next two years. While at this stage we can only accommodate 25 percent fans, we are hopeful of providing more opportunities for fans to witness live action in near future.
"The partnership with Bookme.pk will surely help both parties in the longer run, especially once we have overcome the Covid-19 pandemic related challenges, as we keenly look forward to hosting England, the West Indies, the HBL Pakistan Super League and the tour of Australia in what promises to be an absolutely enthralling 2021-22 home cricket season.
"For us the health and safety of the fans is of paramount importance and while we wholeheartedly welcome them back, we request them to strictly follow the applicable Covid-19 SOPs as they enjoy the top quality cricket action."
Bookme.pk Chief Executive Officer Faizan Aslam: "We are super excited to digitize the ticketing experience of PCB as their official and exclusive ticketing partner till 2023. Bookme is geared up to ensure contact-less and digital services for our cricket fans in these difficult times. PCB s faith in Bookme has been sustained by our performance in the past PSL event, and our team is ready to offer quality service to cricket fans while strictly following the COVID SOPs.
"Bookme has done real-time verification and confirmation of Covid-19 vaccination status with the help of NCOC during the ticket buying process, which is revolutionary and is being done for the first time in Pakistan. Fans do not have to bring vaccination certificates or tickets and the only requirement is original CNIC."
Ticket sales process for Pakistan-New Zealand ODIs and T20Is:
Tickets can be bought from www.Bookme.pk website or Bookme s mobile applications, M&P courier offices across Pakistan and over the phone. The location of box office sales (match-days) in Rawalpindi and Lahore will be shared in due course.
Online purchases can be made on the following address:
https://cricket.bookme.pk or download Bookme android/iOS app
For purchase through phone the Bookme s helpline needs to be called at: 0313 7786 888
For both the ODIs and T20Is in the enclosures designated as Family enclosures a 10 per cent discount will be offered on purchase of three or more tickets.
Terms & Conditions for spectators:
Only vaccinated individuals will be allowed to purchase tickets.
NADRA-issued Vaccination Certificates must be shown at the time of purchase and when gaining access to the stadium.
Original ID cards are mandatory.
Individuals between the ages of 17 and 18 should be partially vaccinated to access the stadium (must carry proof of partial vaccination).
Wearing of masks will be mandatory.
Tickets are non-transferable.
Anyone violating Bio-Secure protocols is liable to be evicted out of venue.
All of the above terms will apply for Complementary and Hospitality Ticket holders as well.