Published On 21 August,2021 06:45 pm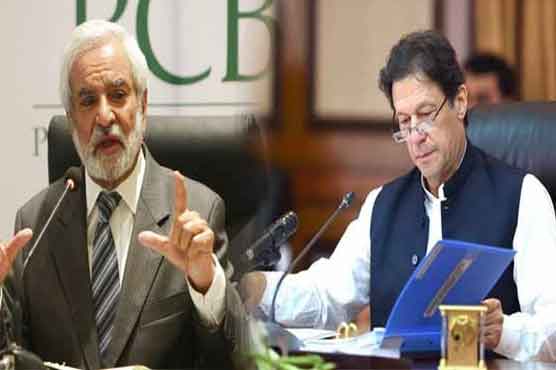 Rameez Raja could replace Ehsan Mani as PCB chairman
LAHORE (Dunya News) – Former Pakistan Test captain and commentator Rameez Raja could replace Ehsan Mani as the chairman of the Pakistan Cricket Board amid reports that Prime Minister Imran Khan is considering not extending tenure of incumbent PCB chairman.
As per the reports, PM Imran, who is also patron-in-chief of the board, decided against giving Mani an extension after his term ends in August.
The prime minister is unhappy with the performance of the chairman of the Pakistan Cricket Board over his lack of interest in the Kashmir Premier League (KPL).
Expressing displeasure, PM Imran asked why the Central Contract Players were not allowed in the KPL.
According to sources, India has been openly conspired at the international level but the PCB Chairman had been absent. Ehsan Mani s tenure is coming to an end on August 28.
"In the next few days, the PM will send two names to the PCB s governing board for the chairman s election and the members will elect one of them as the chairman," sources said.