Shaheen Afridi ensures to perform better against West Indies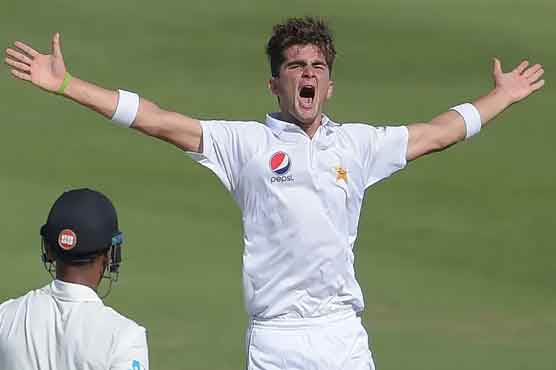 Shaheen played 17 Test matches so far but match against West Indies will be his first match
LAHORE (Web Desk) – Pakistani pacer Shaheen Shah Afridi ensured to perform better in the Test series against the West Indies.
The fast bowler is playing a Test series against West Indies for the first time. He has played 17 Test matches so far but the match against West Indies will be his first match from Thursday.
In a video released on the Pakistan Cricket Board s (PCB) official Twitter account, the young pacer, who took 58 wickets in 17 Test matches, mentioned that two Test matches against the West Indies are very important. "We found best opportunity for preparation during the two-day practice match, so all the players are ready for the Test series," he added.
"It is really an honor for me to represent Pakistan as a fast bowler. Hopefully, I will do better in the Test series. I have also set individual goals for this series so I will try my best. Back-to-back matches don t give me a chance to rest but I will try to improve my fitness," Shaheen Afridi said.
The national cricketer said that our Test squad is performing well with strong hold and consistency. "After the return of Yasir Shah and Hassan Ali, the combination of bowling unit has been further improved. The combination of middle order is also strong," he explained.