Pak vs WI: T20 series rescheduled amid coronavirus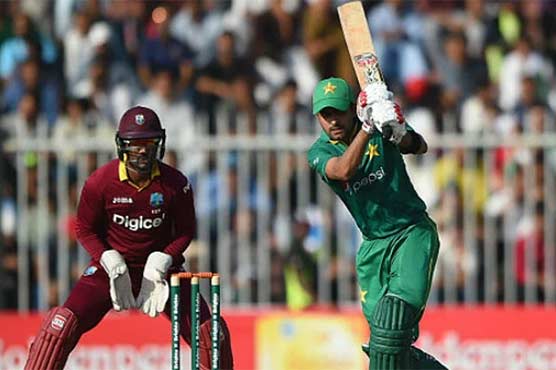 T20 match on July 27 has been canceled as the first match will be played on July 28 in Barbados
BARBADOS (Dunya News) – The T20 series between Pakistan and West Indies has been rescheduled in view of the global epidemic coronavirus.
According to the sources, now four matches will be played instead of five T20 matches. The series will start on July 28 in place of July 27.
The T20 match on July 27 has been canceled as the first match will be played on July 28 in Barbados.
The series was rescheduled after the second ODI between Windies and Australia had been postponed on Thursday after toss due to a positive COVID-19 test result from a non-playing member of the WI team.
Meanwhile, the second, third and fourth T20 matches will be held as per schedule.
It is pertinent to mention here that the Pakistan cricket team has reached Barbados for the upcoming series against WI and the national T20 team is already training in Barbados.