PCB considers staging remainder PSL fixtures in May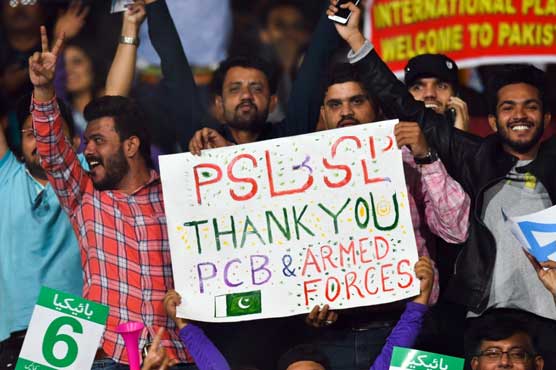 Consultation on when to hold remaining matches of the PSL is underway
LAHORE (Dunya News) – Following an abrupt stoppage of 6th edition of the Pakistan Super League (PSL) after seven COVID-19 cases were confirmed, Pakistan Cricket Board (PCB) hoped to stage remainder of the fixtures in May.
Consultation on when to hold remaining matches of the PSL is underway between the PCB, franchise owners and stake holders as the completing the matches in the current year has become a challenge for the board.
According to sources, the franchise owners would suffer great loss if the Pakistan Super League (PSL) 2021 event is not completed, due to which the owners have increased pressure on the board to complete the league.
The PCB CEO expressed confidence they would find time to complete the league, saying they were already looking at various options. "We will be looking at other windows and we hope to play the event at a later time," Wasim Khan said.
"What s taking place right now is that we are carefully and slowly exiting, exiting players from our environment so that we can safely get them out and they can start to travel to wherever they need to travel in terms of moving forward. But we want to continue and finish the PSL."