Published On 20 January,2021 10:46 pm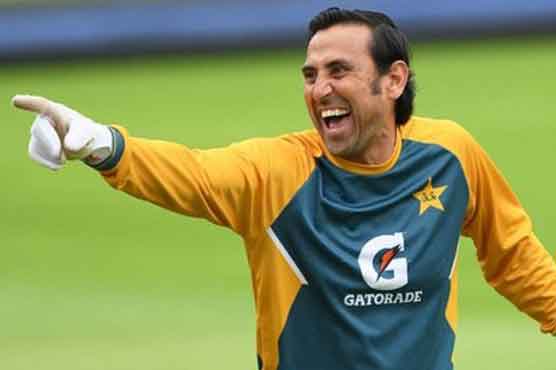 He said he wished the new players were given "at least two to three series" to establish themselves
LAHORE (Dunya News) – Pakistan batting coach Younis Khan on Wednesday while emphasizing the need to have a proper replacements to produce better results said that we should not only rely on Babar Azam.
Addressing a press conference in Lahore on Wednesday, he said that Men in Green will have to take full advantage of home conditions against South Africa in Karachi Test and we will need to give time and confidence to the new players. They should not be wasted if they fail to perform well.
"I wish that the young lot of players we have selected for the South Africa series should be given at least two to three series. Because when you chop and change, it s really tough not only for the players but for coaches. It happened in the past and I wish this doesn t happen again and I get to work with the boys to make a difference. We don t have to look for their performances right now and we have to show belief and trust in them."
He said that since January 2010, Pakistan have had handed Test debuts to 43 cricketers, but of those, only Azhar Ali, Asad Shafiq and Sarfaraz Ahmed have played more than 30 Test matches. Babar Azam, with 29 Tests, has showed enough promise to build a successful Test career, but several have faded away after a handful of games. While handing chances to new players hasn t been an issue, Pakistan have continued to struggle to enable them to last the course once they are promoted to the Test side.
The batting coach said the pitch in Karachi has always been supportive, adding that it favours both batsmen and bowlers alike. It supports spin while swing comes into play later in the day.
Regarding criticism, he said coaches shouldn't be exempted from accountability. "Even I should be questioned and criticised if I am unable to deliver what I am supposed to. "Criticism is always important for development but I would like to add one thing that people shouldn't get personal in their criticism."