Published On 03 December,2020 12:48 pm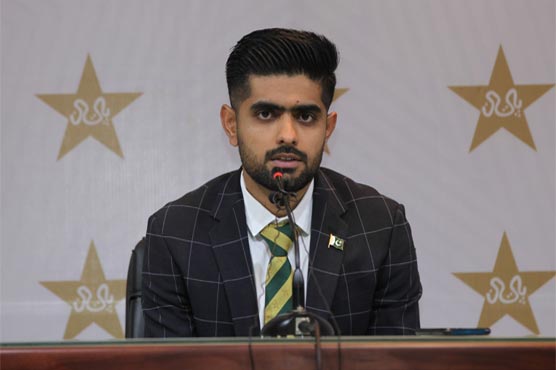 Pakistan team are under Managed Isolation and Quarantine (MIQ) in Christchurch.
CHRISTCHURCH (Dunya News) – Pakistan captain Babar Azam Thursday said COVID-19 protocols in New Zealand are completely opposite to England. He expressed his views in a video from Christchurch where Pakistan team are under Managed Isolation and Quarantine (MIQ) ahead of their international outings against New Zealand.
Babar Azam said, "Players are backing and communicating with each other here. We are missing practice sessions and the focus will immediately shift towards cricket when training starts.
"Every individual is missing cricket, is hungry to play and wants the game to start as soon as possible. My feelings are also the same. There are fifty members in our squad and it is not easy to handle such a big unit.
"The team have been divided into four groups. The role of seniors is very important and they are leading the youngsters in their respective groups. Players discuss cricket as well as other topics including families, which increases team bonding.
"It is an honor to represent Pakistan wherever you are in the world and the country becomes the foremost priority when you wear the star. Such little issues are a part of life which is not smooth itself and ups and downs always remain in it.
"You have to tackle and manage the problems. The players are supporting one another. Difficult situations also come in cricket as we are professionals. All these issues will be over once cricket begins."
It is pertinent here to mention that eight members of the Pakistan squad have so far been tested positive for COVID-19 after reaching New Zealand. Two of the original eight cases were subsequently found to be historical, meaning they were not infectious.
Furthermore, the first four-day match between Pakistan and New Zealand A was called off on Wednesday at the request of the Pakistan Cricket Board (PCB).