Karachi Kings beat Lahore Qalandar by five wickets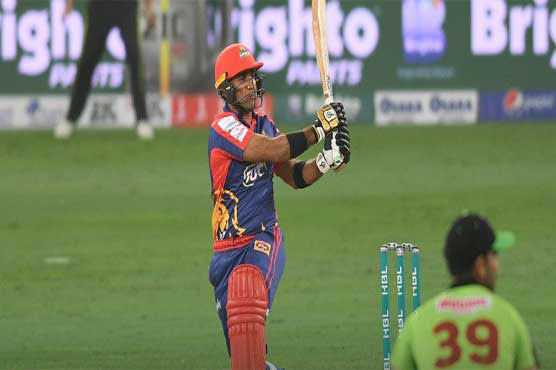 Iftikhar helped Karachi Kings to beat Lahore Qalandars by five wickets in the 20th match of PSL-4.
DUBAI (Agencies) – All-round performance from Iftikhar Ahmed helped Karachi Kings to beat Lahore Qalandars by five wickets in the 20th match of the fourth edition of Pakistan Super League (PSL-4) at Dubai International Cricket Stadium on Thursday.
Karachi and Lahore are the two largest cities in Pakistan, boasting a population in excess of 25 million. These are gigantic numbers, but when the two meet in the PSL, big numbers are in short supply. The two played out an edgy low-scoring contest for the second time in ten days, but this time Karachi Kings prevailed, thanks to an all-round performance from Iftikhar Ahmed helping them to a five-wicket win. Karachi s need was greater, and they propel themselves back in contention for the playoffs.
---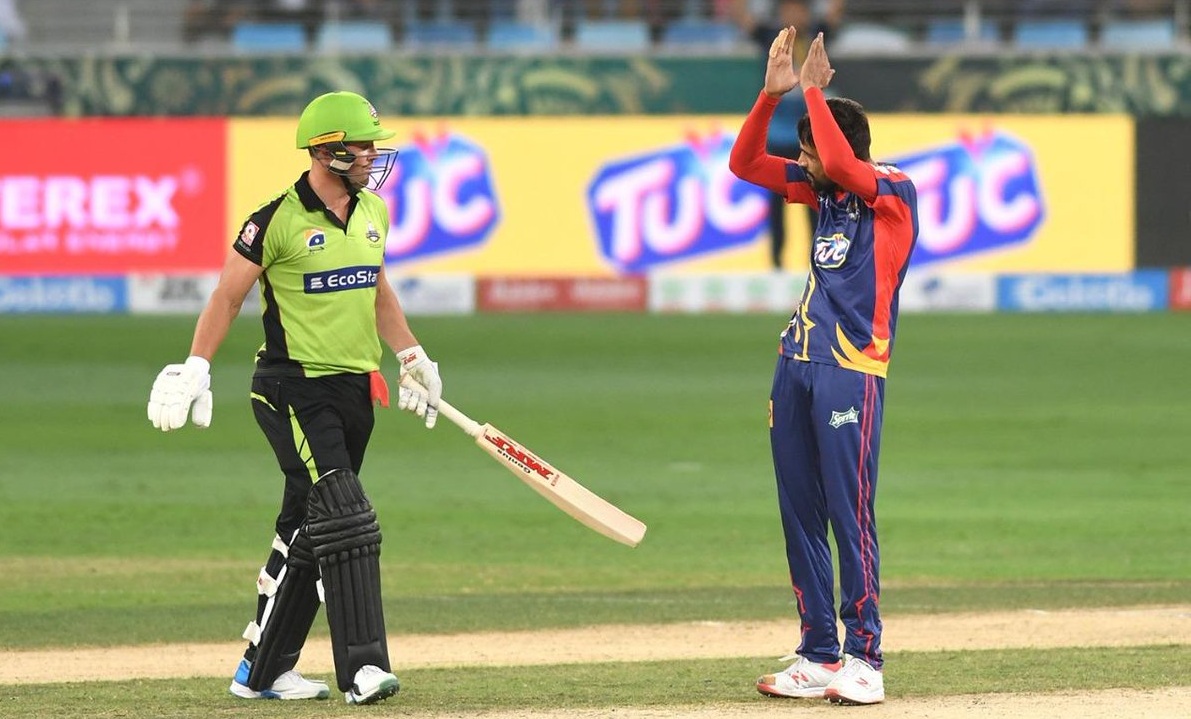 ---
It was a subdued batting performance from Lahore, who never seemed to get the lift-off they needed to put up a more testing total. Fakhar Zaman was well contained at the top, while Haris Sohail could manage no more than a start. Even AB de Villiers couldn t be his destructive self, and even though the South African was at the crease for the better part of Lahore s innings, they would have been hoping for more than a somewhat plodding 32-ball 33.
Iftikhar was the pick of Karachi s bowlers, oddly bowling just two overs, but conceding just four runs and taking the wickets of Fakhar and Haris in the process. It meant they put up 133, left needing another big performance from their bowlers on a track that had begun to slow.
---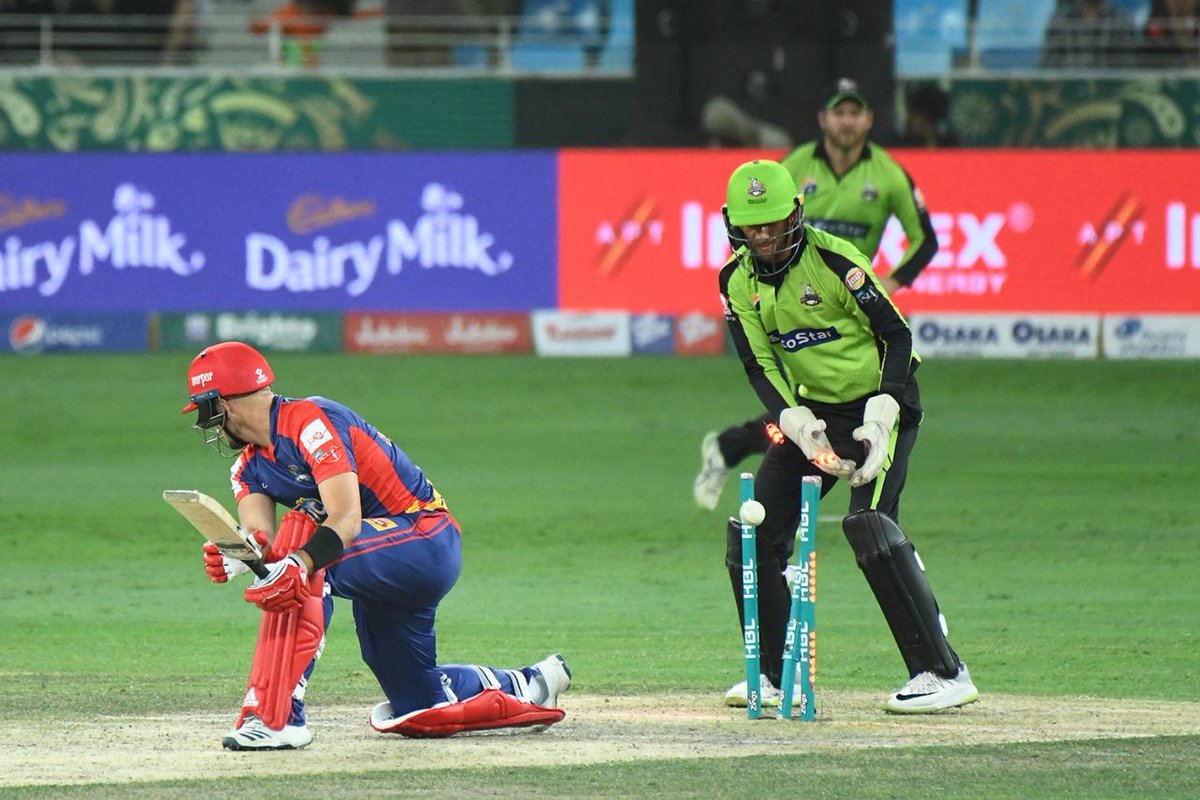 ---
The bowlers did give it a right go, with Sandeep Lamichhane continuing his dazzling form. He took 2 for 17 in his four, with David Weise impressively economical and Haris Rauf irrepressibly valiant. But not everyone was able to deliver in the way they needed to defend a low total.
Yasir Shah was disappointing and expensive, and when Aizaz Cheema bowled a no-ball that went for four, Imad Wasim thumped the ensuing free hit for another boundary. That was it for the Lahore fightback, and impressive as it had been, the flawlessness necessary to defend 133 wasn t quite there.
Iftikhar s first over was the stuff of dreams for Imad s side. He bowled wide to the left-hander, frustrating Fakhar, who skied his second ball straight to a fielder. Two balls later, he had de Villiers sweeping straight to Babar Azam, who dropped a simple catch. Off the last ball, there was a run-out chance, de Villiers surviving by inches. Iftikhar s day had just begun, and Lahore would never get on the front foot again.
Fakhar opened the bowling in defense of a low total. There was little margin for error in the Powerplay, and the gamble did not work. Karachi carted him around for 14, and they were already off and running.
He won t get the plaudits today because there was just so much happening, but just when Karachi seemed like they might lose their way, Liam Livingstone s calm head set them back on course.
Coming in during a time when Karachi had scored just 10 runs in four overs, he began his innings by taking six singles in Lamichhane s third over. In the next two overs, he found a four and a six off Weise and Yasir to keep the asking rate in check. That fifty-run partnership with Colin Ingram may not be the most explosive, but it was precisely what Karachi required in a moment when Lahore threatened to undo all their good work. Livingstone ensured that wouldn t happen, scoring 38 off 34 to become the tournament s leading run-scorer, and more importantly, keep his side in real contention.
---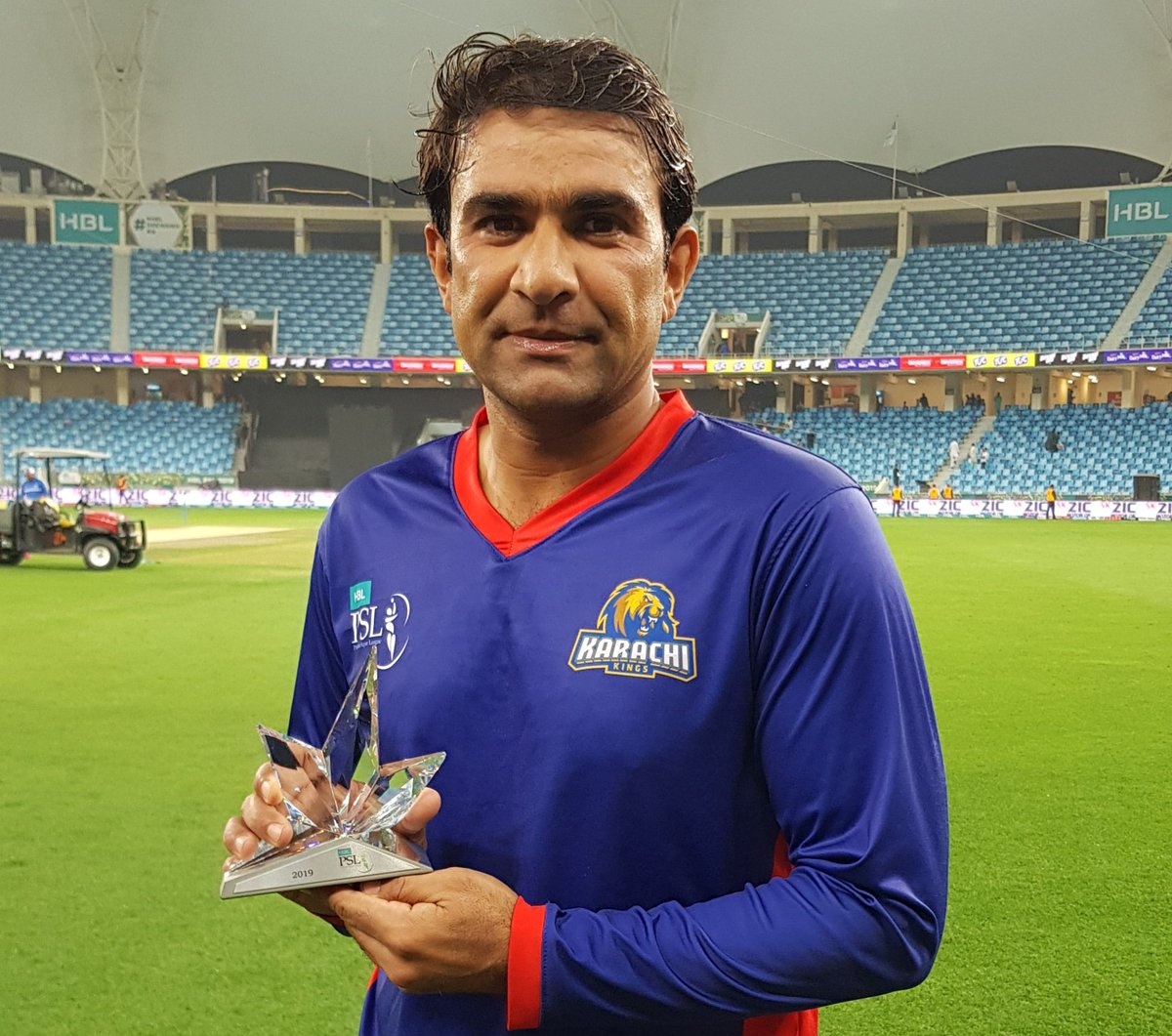 ---
It might have been conjectured that bowling with Yasir would give Lamichhane an invaluable learning experience, but on the evidence of their performances, much of the advice may be heading the other way. While Lamichhane has thrived after a rough start, Yasir s game looks like it has fallen away badly. He never looked in control of the spinning deliveries, and whenever he tried the googly, he invariably ended up dragging it short. The batsmen appeared to pick him out of the hand far better than they did the Nepalese teenager.
The 11th over saw Livingstone mete out the toughest punishment, smashing him for two fours and a six on an over that cost 18. That brought the asking rate from 7.5 to almost a run a ball, with Yasir conceding 21 off 3.1 overs. The contrast of Lamichhane s success gives the more experienced Yasir plenty to ponder with regards to adapting his game for the shortest format.
Karachi and Lahore now both have three wins in seven games, occupying fourth and fifth positions respectively. They re ahead of Multan Sultans, who have just two wins in seven.