Last Updated On 23 February,2019 04:48 am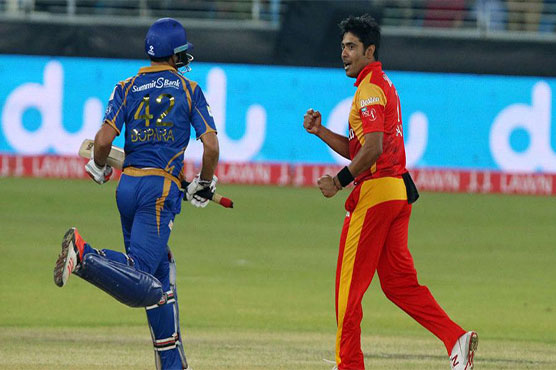 Islamabad United beat Peshawar Zamai by 12 runs in the 11th match of the PSL-4 on Friday.
SHARJAH (Dunya News/Agencies) – Muhammad Sami's last-over hat-trick over-shadowed Kieron Pollard 51 in just 22 balls and Islamabad United beat Peshawar Zalmi by 12 runs in the 11th match of the fourth edition of the Pakistan Super League (PSL-4) at the Sharjah Cricket Stadium on Friday.
As has been the case every year, Islamabad United started this season slowly, winning just one of three games. However, this season has begun to emulate the others just as closely as the tournament progresses, with the defending champions putting in a vastly improved performance, holding their nerve to seal a 12-run win. The game ended with their captain Mohammad Sami knocking off the final three Peshawar batsmen off successive balls, claiming his maiden PSL hat-trick and ensuring his side finished with a flourish.
---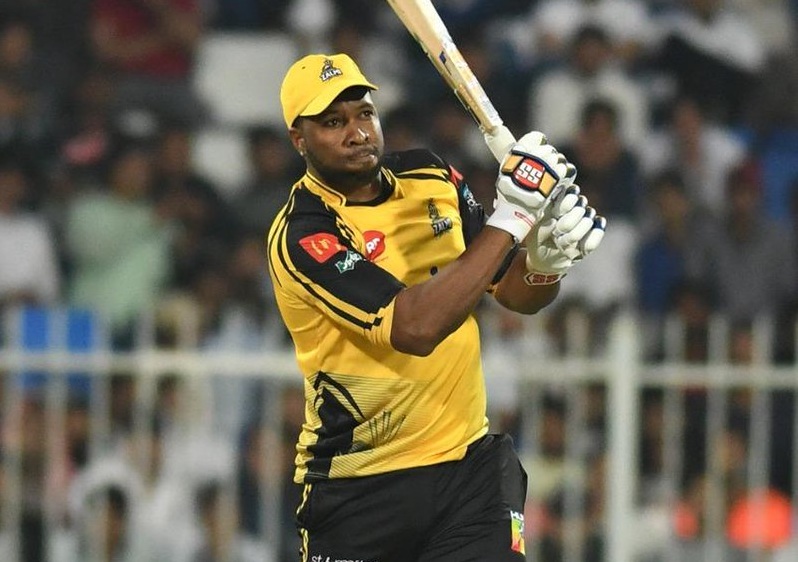 ---
All of their best efforts looked like they might be derailed during a brief four-over spell of monstrous hitting by Kieron Pollard. With 92 required off 39 balls and the match meandering to its inevitable conclusion, Pollard roused the dispirited ranks of Peshawar fans in Sharjah with a blistering 22-ball 51. But crucially, support from the other end was lacking, and once he holed out to deep cover, the valiant efforts of Darren Sammy and Wahab Riaz couldn t quite make up for a first ten overs where their side had fallen well behind the pace.
---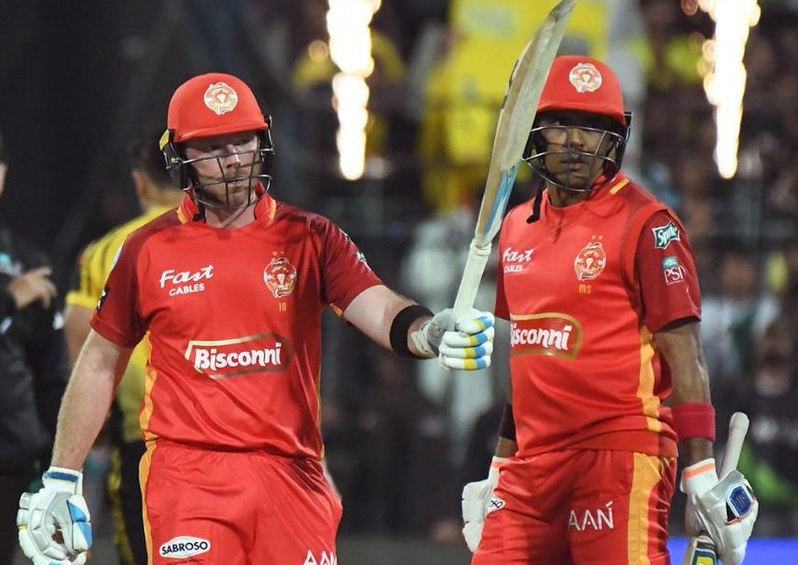 ---
They had been chasing 159, a total Islamabad were only able to put up thanks to Ian Bell, playing his first PSL match of the season. As much of the rest of the order fell away, he remained at the crease until the penultimate delivery, his 54 playing a large part in knitting the innings together, and ensuring Islamabad had just enough runs in the end.
By 13 overs, Islamabad were shuffling along at 88 for three, not quite able to get in the big hits in the face of tight Peshawar bowling. But a loose over from Umaid Asif saw Cameron Delport smite a six back over the bowler and Bell a boundary, fetching 16. From there, Peshawar lost their discipline somewhat; it was the start of a spell in which Islamabad plundered 56 off five overs. It was ground ceded they wouldn t be able to make up.
Mohammad Sami may have come away with a hat-trick, but his wickets had been set up by the efforts earlier on of Islamabad s emerging player Mohammad Musa. Less than half Sami s age at 18, the fresh faced Musa was entrusted with the third over, with Imam-ul-Haq and Kamran Akmal batting in the Powerplay. Pace, accuracy, composure and lethality combined, culminating in the wicket of Kamran Akmal - another man twice his age. He would add the wickets of Dawid Malan and Darren Sammy to a collection that may very soon begin to burgeon.
---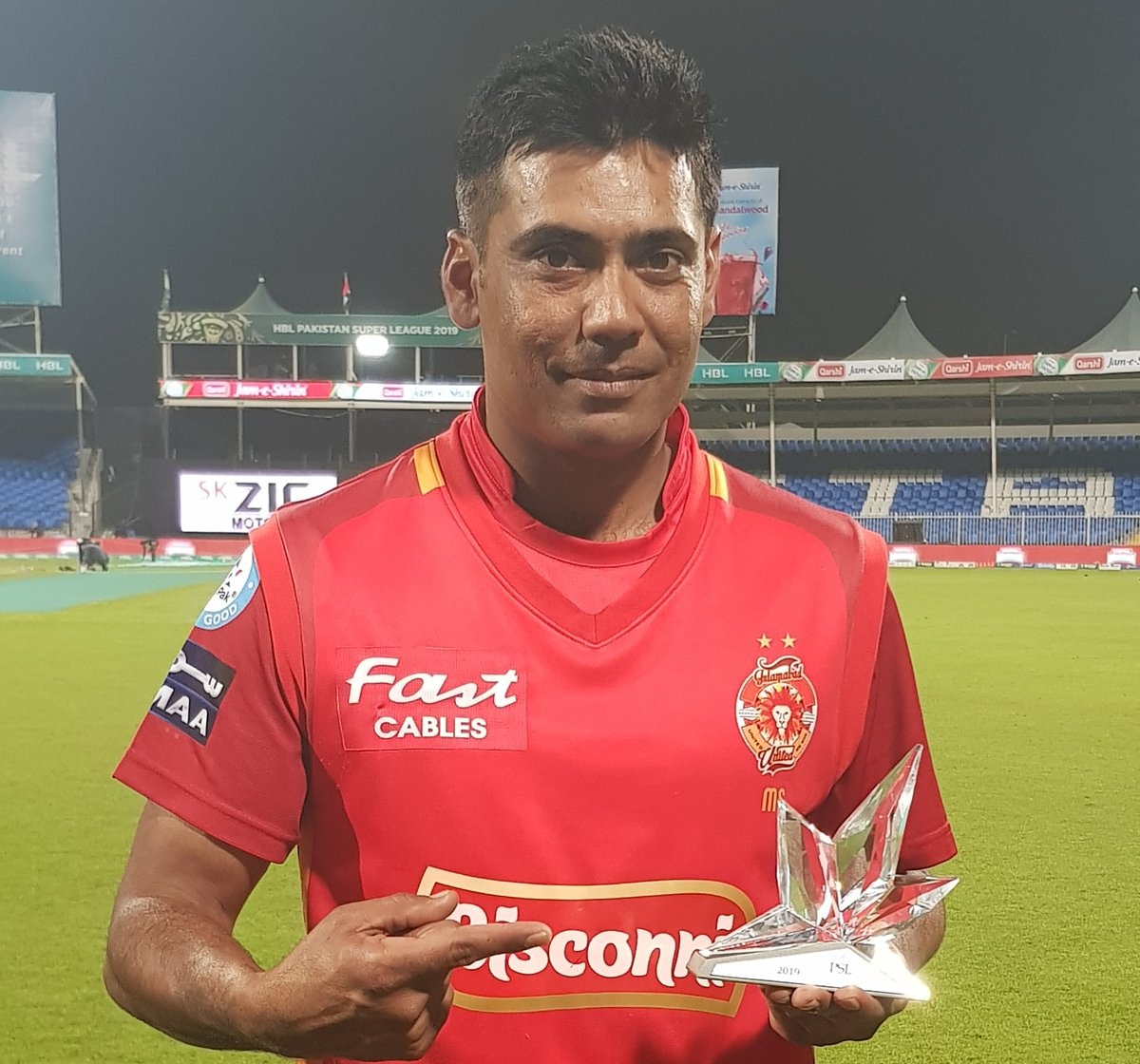 ---
At some point, you may risk blasphemy and begin to wonder about Darren Sammy s role in the Peshawar line-up. He doesn t bowl anymore, and for some reason, comes in to bat at number seven. He still strikes at over 150, so he might as well bat higher up, but today, the bigger issue was he failed to give his Caribbean teammate much support in terms of run rate reduction. He never could find the middle of the bat as Pollard, and later even Wahab Riaz, took on the senior role in the partnership. When Sammy did hole out, it was to a waist-high full shot he has buttered his bread with by smashing for six. It cost his side today, but as the tournament progresses, the specific role Sammy takes on may begin to come under wider scrutiny; there is no hiding place in this format.
The narrow defeat means Peshawar have split their four games, winning and losing two apiece. The same applies to Islamabad United, with the two sides placed third and fourth on the table respectively.