Players to be paid after T20 postponement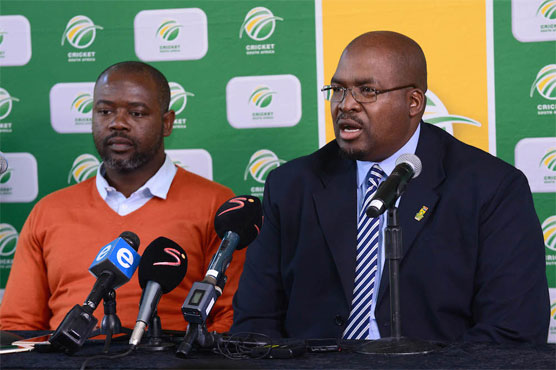 Players contracted to the aborted T20 Global League will be compensated.
JOHANNESBURG (AFP) - Players contracted to the aborted T20 Global League will be compensated, Cricket South Africa announced on Tuesday, following negotiations with the South African Cricketers Association.
Although figures were not revealed in a statement issued by CSA, it is reliably understood that South African players will be paid 60 percent of their contract amounts, while foreign players will get 50 percent.
The total compensation bill is expected to cost CSA about US$5 million. Payment will be made in three instalments between December 2017 and April 2018.
In what was a costly embarrassment for the South African controlling body, the league was cancelled in October, just over three weeks before it was due to start, to avoid heavy losses in the absence of a television deal and a title sponsorship.
CSA had already spent about 100 million rand ($7.5m) in setting up the league as well as committing to extensive stadium upgrades over a three-year period.
The postponement happened soon after the departure from CSA of chief executive and lead negotiator Haroon Lorgat, who had been responsible for setting up the league, which was due to feature eight city-based franchise teams, including seven with foreign owners.
Acting chief executive Thabang Moroe said the negotiations with the players body had been "amicable" and in the best interests of South African cricket.
"The settlement will help bridge the gap between player expectation and the disappointment of having to postpone the league," Moroe said.
"This was an issue affecting 138 South African and foreign players and we are happy that we have been able to resolve it for all of them," said Tony Irish, chief executive of SACA.
"The settlement is both fair and responsible and has been well received by the players."
The differential between the payments to local and foreign players is understood to be because local players are committed to playing for their franchises in a domestic T20 league currently being played, while foreign players had the opportunity to find alternative employment.
The circumstances leading to the postponement are the subject of an investigation set up by Cricket South Africa, who remain committed to staging the league in November 2018.