Sharjeel Khan makes an appeal for justice to PM over spot-fixing punishment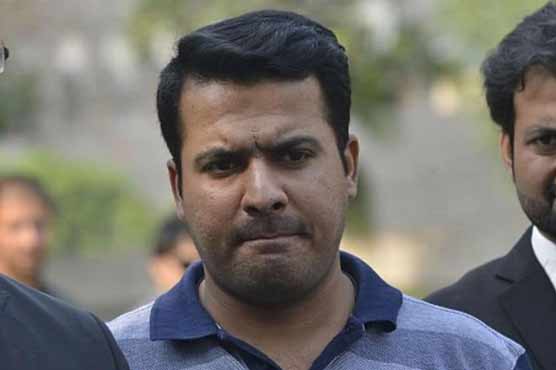 The convicted cricketer claimed that there was injustice in his case, demanding of fair trial
LAHORE (Dunya News) – Spot-fixing convict Sharjeel Khan claimed on Tuesday that there was injustice in his case, demanding of fair trail, and making an appeal to the Prime Minister Shahid Khaqan Abbasi.
Talking to media in Lahore, he stressed to fight all allegations against him. "PCB Chairman Najam Sethi should call me to him so that I can clear myself on all matters," he suggested.
Sharjeel accused the PCB anti-corruption unit of being able to take action against anyone they desire.
---
Sharjeel banned for five years
---
Pakistan's anti-corruption tribunal had banned opener Sharjeel Khan for five years over a spot-fixing case that has rocked the Pakistan Super League. The 28-year-old dashing left-handed opener was provisionally suspended along with fellow opener Khalid Latif in February for violating the Pakistan Cricket Board (PCB) anti-corruption code.
The charges centred on a match between Islamabad United and Peshawar Zalmi in Dubai in February. Off four balls, Sharjeel scored a single, failed to score off two deliveries and was then out.
Spot-fixing involves bets on the outcome of a particular passage of play, unlike match-fixing in which there is an attempt to prearrange the result. Latif, who did not play in the game, was alleged to have orchestrated the deal.
Both were also charged for not reporting the matter to the PCB's anti-corruption unit.
"Sharjeel is banned for five years, which has two-and-a-half years suspended," said Asghat Haider, who headed the three-member tribunal.
"We investigated all the charges and found them correct."
The minimum punishment for the charges was five years with a maximum of a life ban.
Former PCB head Tauqir Zia and erstwhile Pakistan captain Wasim Bari were the other members of the tribunal formed in March.
Under the PCB code players can appeal rulings before an independent arbitrator within 14 days of the decision.
Four other players -- Mohammad Irfan, Shahzaib Hasan, Nasir Jamshed and Mohammad Nawaz -- were also included in the investigation on multiple charges.
---
With inputs from AFP...