Pakistan seeks $70m from India for unplayed cricket series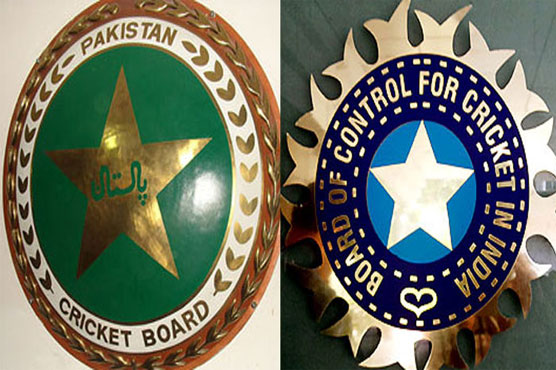 PCB is seeking $70m in compensation from BCCI for not honouring bilateral cricket series agreement.
KARACHI (AFP) - Pakistan has kicked off a legal battle against India for not honouring a bilateral cricket series agreement, the sport s governing body confirming Thursday it received a notice of dispute.
The Pakistan Cricket Board (PCB) is seeking $70 million in compensation from the Board of Control for Cricket in India after the country failed to attend two series in 2014 and 2015 as part of a memorandum of understanding (MoU) signed between the two boards.
The International Cricket Council confirmed receiving the notice.
"The ICC has received a Notice of Dispute from the PCB s lawyers, which will be forwarded to the Chairman of the Dispute Resolutions Committee next week," a spokesman for the ICC said.
The ICC Dispute Resolution Committee is headed by Michael Beloff QC who will appoint independent adjudicators to hear the case.
The PCB sent a legal notice to their counterparts earlier this year but Indian officials rejected the memorandum as "a piece of paper".
The arch-rivals have not played a full bilateral series since 2007.
New Delhi halted all bilateral sports with Pakistan in the wake of 2008 Mumbai attacks, which India blamed on militants based in Pakistan.
Those attacks, which killed more than 160 people, nearly brought nuclear-armed arch-enemies India and Pakistan to the brink of war.
The two planned series between India and Pakistan were due to take place at a neutral venue.
The Board of Control for Cricket in India (BCCI) was forced to sign the MoU as it needed support from Pakistan on an ICC revamp in 2014, which gave major powers and revenues to India, Australia and India.
Under the ICC Dispute Resolution Committee terms of references, committee s head Michael Beloff QC will appoint a three-member panel to hear the case, with Pakistan and India having the right to pick one lawyer each of their choice.
The PCB last month said it seeks 24 matches from India in 2019, 2020 and 2022 - venues to be decided once approved.
Pakistan did tour India for two Twenty20 and three one-day internationals in December 2012-January 2013 but that failed to revive the full series as relations between the two countries went from bad to worse.
Both countries, however, continued to play each other in multi-national ICC events.
Pakistan beat India in the final of the Champions trophy in London in June this year after losing the group match in Birmingham.