Last Updated On 25 May,2017 03:57 pm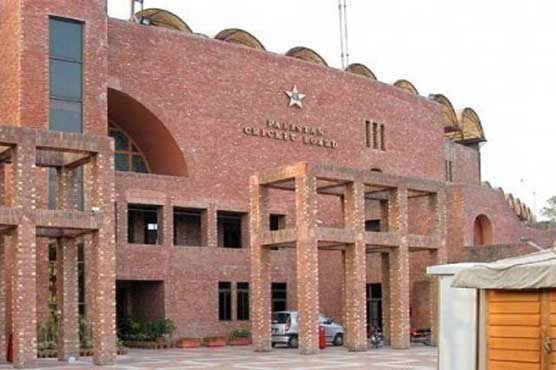 PCB is utilizing available infrastructure and this programme is effectively helping players.
ISLAMABAD (APP): Pakistan Cricket Board (PCB) plans to establish High Performance Cricket Centres in other regions to facilitate players along with developing Fitness Centres.

These Centres planned to be established at all grounds and venues where first class domestic matches are played to help enhance physical fitness of players. High Performance Centres have been established at Karachi and Multan and are operational.

Sources at Inter-Provincial Coordination Division while listing the steps taken to promote sports and also establishment of Sports Academies during last three years on Wednesday said PCB is conducting a four-Week extensive Academies Programmes for Under-19 players at all 16 regions on annual basis.

PCB is utilizing available infrastructure and this programme is effectively helping players to prepare for upcoming domestic season.

Giving further details, the sources said Pakistan Sports Board (PSB) has affiliated 38 National Sports Federations out of which four Federations i.e. Pakistan Billiards & Snooker Association, Pakistan Hockey, Squash and Tennis Federations have established academies for promotion and training of players from grassroots level.

Pakistan Billiards & Snooker Association (PBSA) has established a Snooker Academy at Faisalabad during 2013-14 in collaboration with University of Agriculture-Faisalabad and is equipped with international standard Billiard/Snooker Tables/Accessories which are jointly provided by PBSA and PSB.

Islamabad Snooker Academy has also been functioning in premises of Pakistan Sports Complex.

Moreover, the sources said before financial year 2013-14 Pakistan Hockey Federation had established academies at different potential centres of the country for training and grooming young/ school going players. The talented boys were inducted in junior teams. After fiscal years 2013-14, 2014-15 and 2015-16, PHF closed the project. Pakistan Hockey Federation has proposed establishment of High Performance Hockey Academies to the concerned Ministry through a Visionary Strategic Plan till year 2020.

Similarly, Pakistan Squash Federation (PSF) established Pakistan National Squash Academy (PNSA) at Islamabad which was inaugurated on July 9, 2015 with following salient features:

These are to regain and retain lost glory in game of squash, promising squash players would be provided international level training to make them World leaders in game of squash through personality development and confidence building, educate, groom and update trainers on international standards and provide the best international level squash facilities to players under one roof.

A mixed group of junior and senior players have been inducted in the academy which has been equipped with state of the art facilities including video cameras, video library of top players matches and other coaching techniques etc.

The sources said over period of times, it has been observed that beside game skills, our players severely lack in physical fitness and mental strength and added to help players improve their physical fitness and mental strength, a training strategy has been devised. PSF also helps these players for playing maximum international tournaments abroad throughout the year on basis of their current standing and expected performance.

In addition to PNSA in Islamabad, similar squash academies are being established in other major cities. Being hub of squash in Khyber Pakhtunkhwa (KPK), PAF has also established academy at Hashim Khan Squash Complex Peshawar.

PSF-JK Squash Academy, being run at PSF-Jahangir Khan Squash Complex, Karachi through Sindh Squash Association Punjab Squash Association is operating similar academy at Punjab Squash Complex, Lahore. Hundreds of upcoming players are being trained in these regional academies.

During last couple of years, PSF has very successfully organized 4-6 international tournaments ranging from US $ 15,000-25,000 prize money. While playing at home ground, Pakistan's players proved their worth and shown some outstanding performances at major international events abroad. At present Pakistan holds Gold Medal at Asian Senior Team Championship, Silver Medal at Asian Junior Team Championship and recently we have won Gold Medal during World Junior Team Championship, 2016 at Poland. Israr Ahmad from Lahore has won Gold Medal in Asian Junior Individual Championship, 2015.

Earlier in May 2014 squash also brought Gold Medal in Asian Individual Championship after a gap of 14 years.

In Tennis domain, Pakistan Tennis Federation (PTF) has established Academies during last three years in Rawalpindi, Gujrat, Karachi, Burewala and Lahore.

Under Junior Tennis Programme of International Tennis Federation, Pakistan Tennis Federation provided tennis equipment to all of above mentioned academies which resulted in 2000 new players exposed to tennis only in 2016.

Highlighting role of these Academies, the sources said players acquire proper coaching/training by qualified coaches to enhance their potential to achieve desired results whilst competing in international competitions.