Last Updated On 26 May,2017 07:31 pm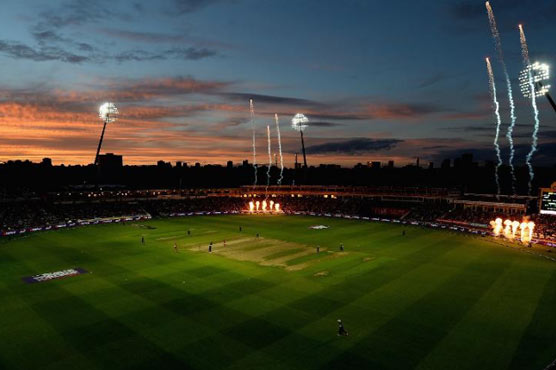 Cricket body will keep security at highest priority after tragic Manchester terror attack
(Web Desk) – International Cricket Council (ICC) plans to review its security policy for Women's World Cup and Champions Trophy 2017. Both these events are hosted by England and Wales Cricket Board (ECB) within their premises in June and July.
The decision was taken in the light of Monday's terror attack at Manchester Arena during American performer Ariana Grande concert. At least 22 people were killed with over 50 injured, including women and children.
In its official press release, the international governing body of cricket said, "Our thoughts are with everyone affected by the horrific attack in Manchester. The ICC and ECB place safety and security at the ICC Champions Trophy and ICC Women's World Cup this summer as the highest priority."
ICC assured to keep safety and security at priority during both these mega cricketing events. The officials will review schedule of both ICC Champions Trophy and ICC Women's World Cup, which are planned to commence in June. The current schedule of ICC Champions Trophy 2017 is from June 1-18 and that of ICC Women s World Cup 2017 from June 24 to July 23
It was also mentioned, "The security situation has been very much front and centre of our preparations and we constantly review our procedures to guarantee they are as effective as possible to keep everyone safe."
"We operate on advice from our Tournament Security Directorate – in conjunction with the ECB and relevant authorities – to ensure that we have a robust safety and security plan for both tournaments. We will continue to work with authorities over the coming hours and days and review our security in line with the threat levels," ICC said in official statement.
The cricketing body refrained from sharing details of its security plan due to policy concerns.