Last Updated On 11 February,2017 10:09 pm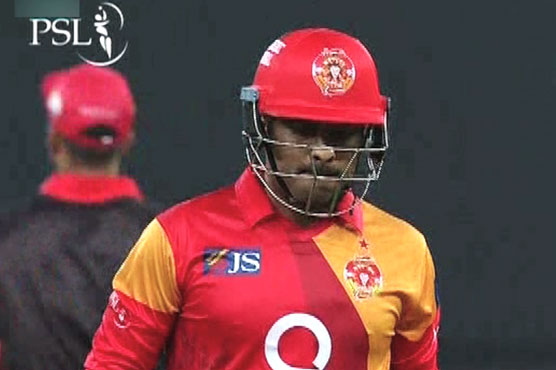 Bookie identified as Yousaf offered Rs2 million to left-handed opening batsman.
LAHORE (Dunya News) - Startling revelations continue to emerge from second installment of scandal-stricken Pakistan Super League (PSL).
According to latest information obtained by Dunya News, a bookie offered Rs 2 million to left-handed opening batsman Sharjeel Khan for two dot balls. He was caught red-handed by PCB's security in-charge.
Moreover, Nasir Jamshed had sent a message to Islamabad United batsman Khalid Latif through Whatsapp urging him to meet Yousaf. Following this development, Yousaf telephoned Khaid Latif on February 8.
---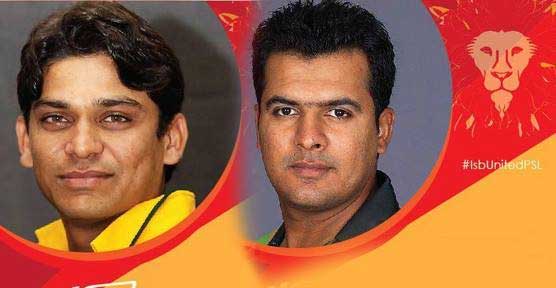 ---
A photo has also gone viral on social media displaying Sharjeel Khan and Khaid Latif having dinner with a suspicious person.
Khaid Latif told officials of Pakistan Cricket Board (PCB) that suspicious person was a Pakistani. Upon which officials asked that why did not he report to them about the meeting?
Several other players including Shahzeb Hassan, Nasir Jamshed and Zulfiqar Babar were also questioned by the authorities.
---
READ: Muhammad Irfan cleared of match-fixing charges

---
Meanwhile, talking to media outside his residence in Hyderabad, father of Sharjeel Khan claimed that his son would be proved innocent in ongoing PCB's investigation. He said that Sharjeel Khan has done nothing wrong.
PCB has suspended Sharjeel on doubt only, said his father.
"There were 1500 rooms in the hotel. Hundreds of people ask cricketer about selfies, how Sharjeel can discriminate between offenders and innocents one," asked Sharjeel's father.
Declaring Sharjeel an asset of Pakistan, his father said that PCB has invested a lot in Sharjeel.
Reportedly, PCB has suspended central contracts of Sharjeel Khan and Khaid Latif.
On Friday, Sharjeel Khan and Khalid Latif were provisionally suspended and sent home from a Twenty20 competition being played in Dubai as part of an anti-corruption investigation.
The Pakistan Cricket Board (PCB) was investigating whether an international syndicate had attempted to influence matches in the Pakistan Super League.
Both Sharjeel and Latif play for Islamabad United in the PSL, which is being played in Dubai due to security concerns in Pakistan, though the final will be staged on home soil.
"Sharjeel Khan and Khalid Latif have been suspended and the rigorous and wide-ranging investigation by the PCB supported by the ICC will continue as part of collective efforts to protect the integrity of the sport," the PCB said.
Sharjeel played the opening match of the 2017 edition for defending champions Islamabad against Peshawar Zalmi, while Latif was not part of the playing XI.
PSL Chairman Najam Sethi said in a statement that they were working with PCB s and International Cricket Council s anti-corruption units to root out corruption.
"The investigation of the PCB Anti-Corruption Unit backed by the ICC ACU has been effective in dealing with this case to date and we will continue to work in the closest collaboration as the investigation proceeds," he said.
"We are all absolutely committed to relentlessly pursuing anyone who would seek to damage the integrity of our sport."
Sharjeel is a regular member of Pakistan's limited-overs team and made his test debut against Australia in Sydney last month, while Latif has played five one-day internationals and 13 T20 matches.
---
WATCH VIDEO: